Live from Orlando
SAPPHIRE NOW and ASUG Annual Conference brings together the elements of the intelligent enterprise by showcasing end-to-end solutions that meet today´s business challenges.
SAPPHIRE NOW and ASUG Annual Conference is the most innovative cloud and business technology conference designed for business leaders and IT professionals.
In the EASY-Platform Process2Design, we found the right product to fully shift our processes to SAP. The software works like a paper clip drawing together all the
activities and creating total transparency in material creation.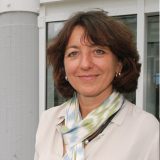 Make an appointment with EASY SOFTWARE at SAPPHIRE NOW and unleash your potential.