Digital purchasing management
from purchase requisition to order
When something is needed, it is purchased. In companies, this process usually consists of several phases and many individual steps, which can be very different. Only a few of them are optimally reproduced in standard SAP® systems. With EASY products, the entire procurement process is continuously supported and is completely integrated into your SAP® landscape – from the purchase requisition to the receipt and comparison of offers and the order to the reception of goods and invoices. We refine and improve SAP® Procurement – with that special EASY touch.
At the start of the purchasing process, EASY purchasing management supports two different scenarios which may be found in companies for different order categories. The purchasing management in SAP® begins either with the initial, manually triggered purchase requisition or through purchase requisitions automatically created by upstream processes, such as a planning run. While the purchase requisitions in the first case are usually poorly structured, those in the second case often stand out because they require extensive authorization processes for approval.
The advantages of purchasing management in SAP® with Purchase Requisition and Order
Efficient purchasing processes
Efficient handling of all purchasing processes while complying with all necessary approval steps and content validations.
Increase of bargaining power in Purchasing
Thanks to the bundling of different needs and a clear understanding of ongoing and planned purchasing processes, Purchasing is able to focus on relevant topics and put purchasing advantages into effect there.
Relieving the organization through modern purchasing experiences
In the past, the acquisition of goods such as office materials, replacement parts, and many other product groups was often a time-consuming process. Thanks to linking with web shops, this process in purchasing management has been greatly simplified and purchases can be bundled with the desired suppliers.
Facilitates mobile work
Integrated work in the accustomed environment and on mobile devices (SAP® Fiori®/HTML5) are part of the advantages of purchasing management in SAP® with Purchase Requisition and Order.
The 3 steps of EASY Order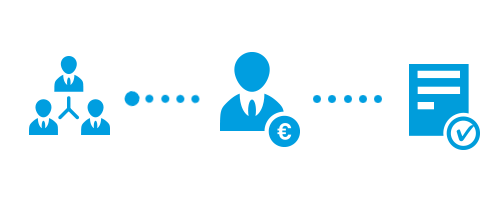 SAP® purchase requisitions are generated automatically, for example by MRP run.
Factual approval, for example taking into consideration alternative material planning scenarios or alternative technical solutions – even a MRP run is only as good as the data it considers.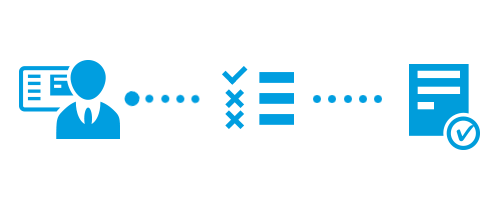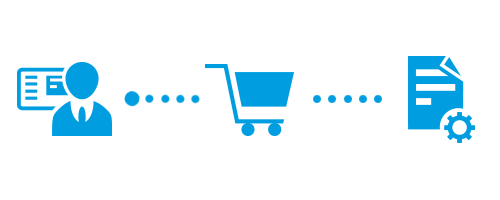 Commercial and legal approval: Orders in this environment can have significant orders of magnitude. By considering their approval guidelines, we ensure that all necessary signatures can be obtained promptly. That reduces cycle times in purchasing management through integrated processes.
Potentials in purchasing management with EASY
Is SAP® already used in your company? If you can answer that question with yes – wonderful, you have taken the first step towards a gain in efficiency. With our EASY solution for SAP®, your purchasing management is on the threshold of the next gain in efficiency. This process particularly offers significant potential for optimization. Traditionally, purchasing management is frequently one of the paper-based processes – but if you rely on EASY, you will learn to appreciate digital purchasing management and won't want to do without EASY Purchase Requisition and EASY Order ever again.
The 3 steps of EASY Purchase Requisition in purchasing management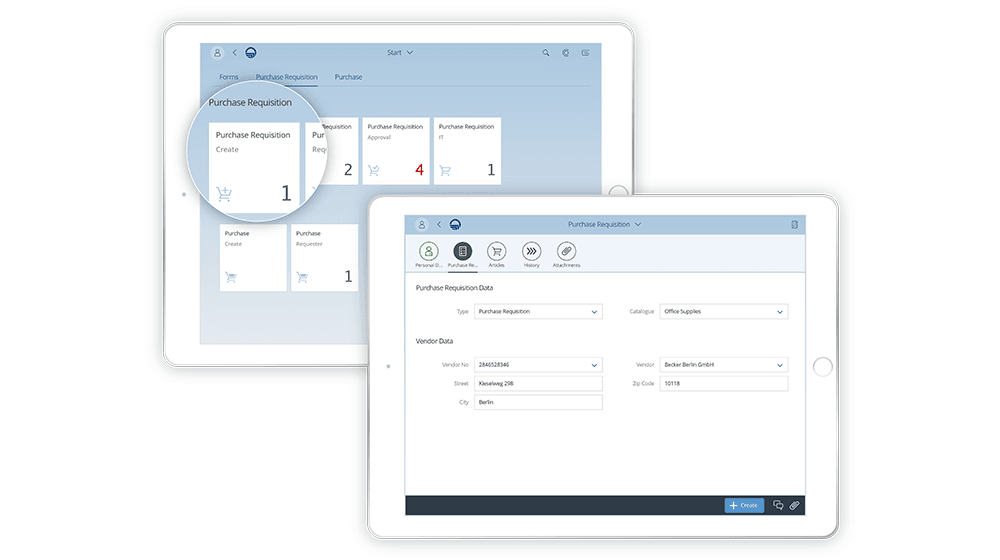 Create purchase requisition with recipient and account assignment, because clean original data provide for efficient processes in the process flow.
Select items to be ordered either via a link to one or more web shops or by selection of SAP® materials or free text. In order to accommodate a wide variety of order processes and to make things as easy as possible for the orderer in purchasing management – purchase like at home. Optional: Inclusion of departments, for example IT for the validation of IT purchases with regard to company standards and compatibility.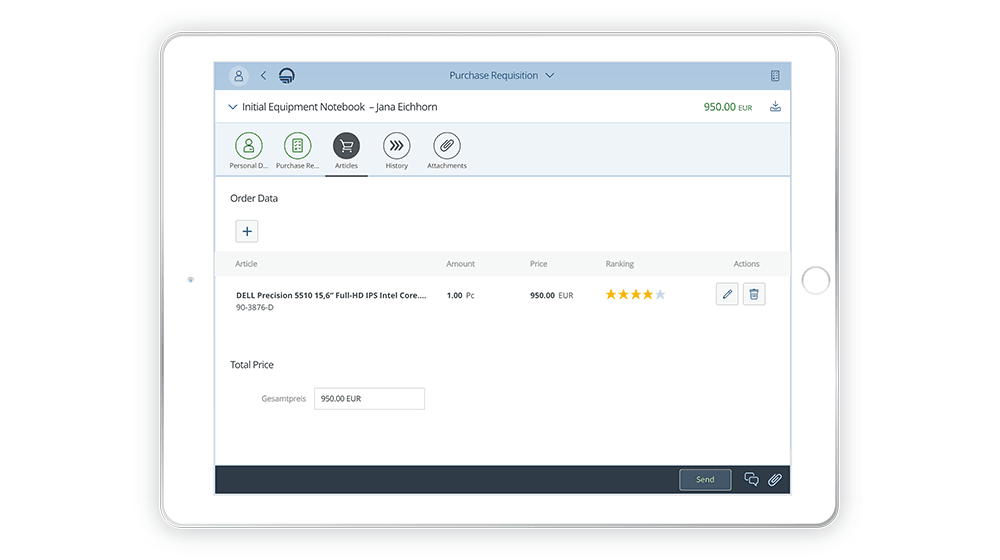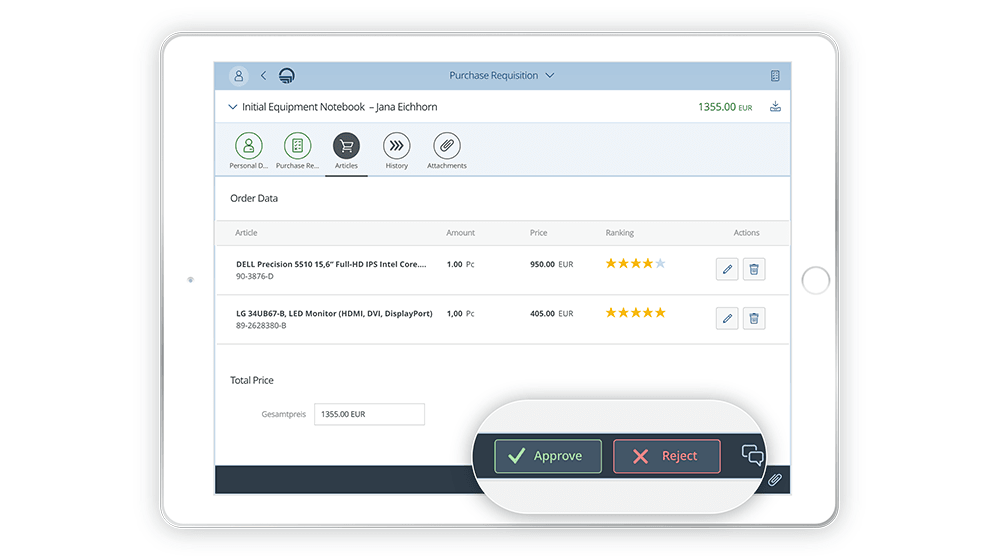 Authorization and approval and subsequent automatic creation of the SAP® purchase requisition or SAP® order in purchasing management. The process status keeps everything visible, so that no purchase requisitions are left lying in a drawer.
Give us a call if you have any questions at +44 1284 530 029
or send your request via the contact form.