STFA Construction Group
Complex Projects = Complex Documents
The figures make one dizzy: STFA has already built more than 32 kilometres of dams over the years and has moved 12 million cubic metres of sand to reclaim land from the sea. The bridges and via­ducts alone built by STFA – including the New Gala­ta Bridge in Istanbul – add up to 90 kilometres and the tunnels excavated by the Group to 100 kilome­tres. And all residential and commercial buildings whose development the company has managed, altogether cover a surface area of 1.7 million squa­re metres.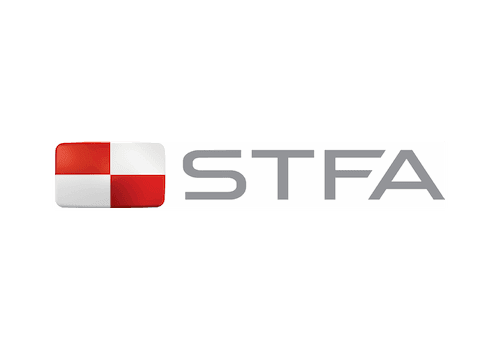 The Document management from EASY forges the link to building bridges
When football fans from all over the world travel to the State of Qatar in 2022 to cheer their idols and celebrate every goal as well as the title, many will take the new "Gold Line" to the stadium in Doha. The metro line in the capital of the desert state is being built especially for the big event. With STFA's invol­vement, it is one of the leading developers, plan­ners and implementers of construction projects in the Middle East and North Africa. To manage the sheer complexity of this and similar large-scale projects, STFA relies on EASY SOFTWARE.
In 1938, two Turkish engineers founded the compa­ny STFA. They wanted to build globally recognised bridges and other structures. Today, the vision of the two founders, whose initials make up the com­pany name – Sezai Turkes and Feyzi Akkaya – is a long-term reality. In the MENA region (Middle East and North Africa) STFA belongs to the leading com­panies when it comes to mammoth projects.
The company is a full-service provider, with offices in, among other places, Qatar, Dubai, Libya, Tunisia and China as well as a number of subsidiaries with which it can deliver any turnkey project. From geo­logical analysis of the development and planning through to implementation: under STFA's direction not only long since have bridges been built, but also roads, tunnels, residential complexes, hotels, hos­pitals, airports, dams, harbours, water treatment plants, power lines and even power plants or pipe­lines. Basically, there is nothing that STFA cannot build – or has not been built. Most recently Euro­pe-wide attention was drawn to the Melen-Bospho­rus Tunnel: through it, residents in the European part of Istanbul are supplied with water from the river Melen, which lies on the Asian side of the Bos­phorus. The tunnel runs at a depth of 135 metres below sea level – an engineering masterpiece.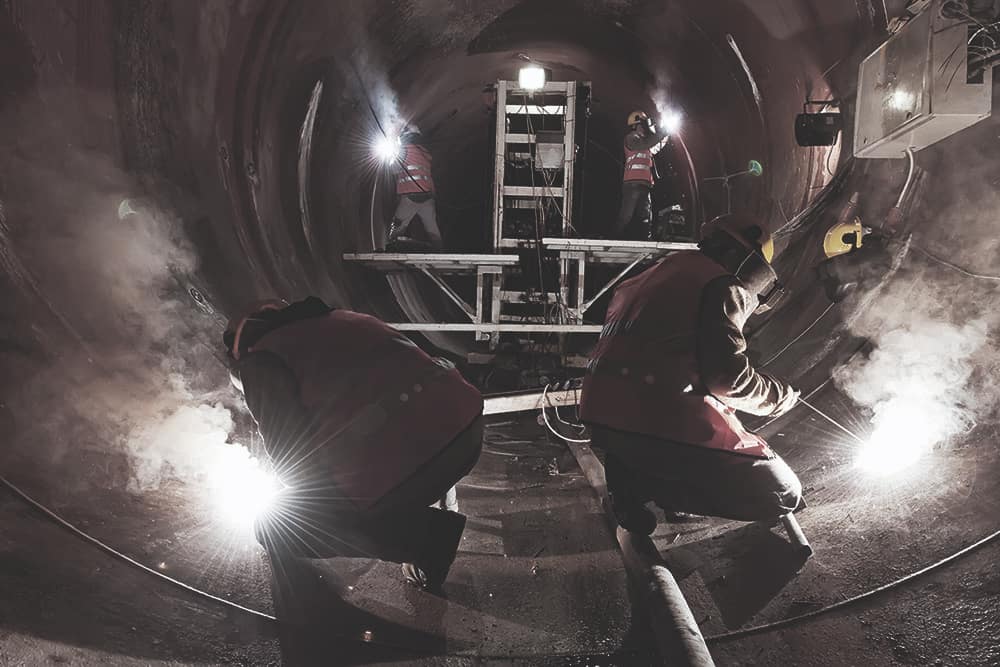 Thanks to EASY SOFTWARE we have not only achieved commercial security, but have already saved a lot of money."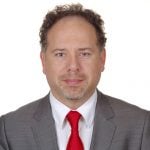 Mehmet Timuçin Erdoğu IT-Leiter STFA
Projects like this not only require meticulous planning. They need in particular absolute transparency and perfect storage, because the documents that are needed for each project -planning documents, schedules, geological studies, requests, permits, inspection and ac­ceptance documents, supplier contracts and agreements, and much, much more, quickly reach an extent that can barely be managed with purely paper archives and no digital workflow. Especially since in the construction industry in particular there is extreme time pressure and even with excellent planning, maximum flexibility in implementation is required.
That was particularly clear at the end of the first decade of the new Mil­lennium: STFA had won many tenders and grew faster than it ever had before in its 70-year history. STFA IT director Mehmet Timuçin Erdogu recalls: "as recently as 2007 the employees of our construction com­panies constituted well over eleven million man-hours. In 2008 this number was already almost 18.5 million and in 2009 increased again to 26 million. It was clear: to control this growth and to ensure that pro­jects were transparent, that mission-critical knowledge and relevant information was always readily available for the people who needed it, I needed a corresponding system. "We went in search of a powerful document management system."
Project information
EASY SOFTWARE beats 29 Competitors
When STFA went searching it was planned in the same way as works like the construction of a new port would be: in the first round it identified thirty potential candidates in the Erdogus area and put their products under the microscope. "For us it was doing a knock-out crite­rion," says the IT specialist: The solution had to be simple and flexible in order to survive in our often hectic everyday life." This allowed us to create a shortlist of four companies to present their products. During this phase STFA spoke to reference customers of eligible providers – including the EASY SOFTWARE clients Hayat and Toyota Tsusho. Two companies made it to the final round, one of them EASY SOFTWARE from Mülheim on the Ruhr. STFA then asked for a "live demo". The key feature: to test the flexibility of the product, at the last second STFA changed the scenario for the live demonstration. Only EASY SOFTWARE could implement last-minute changes – so the choice was made.
DMS manages all kinds of data from various sources
Today, EASY SOFTWARE's document management system supports STFA in managing international projects. In consultation with STFA, all the relevant documents for the Group's construction projects have been mapped to form a predefined structure for digital files immediately after scanning the paper do­cuments. The system automatically recognises in which file which paperwork belongs to and files it accordingly for audit purposes. Additionally, it allows di­rect export of important documents and e-mails from the company's e-mail application as well as from the Microsoft Office environment or print streams.
An advantage of the complete solution: All EASY software modules are perfec­tly matched and work together perfectly. Special adaptations or custom solu­tions were only needed to a very limited extent during implementation. Only the user interface was effective in adapting in a functional and user-friendly way to the habits of the user.
Thanks to clear structures and extensive search capabilities important data is now available for each major project to anyone who has the appropriate per­mission, in the shortest possible time. The Group's reaction time has already improved. "More than 14 international projects are currently underway, most of them in the MENA region. Each project poses different demands on our emplo­yees. Using EASY solutions we are now able to analyse all the requirements of the respective project and to develop a solution within just three to four days."
In addition to the data from construction projects, already other documents from the Company's contract and risk management, human resources planning and health and safety divisions have been migrated to the EASY solution. Inte­gration with SAP is also proving useful. "The EASY solution has a SAP-certified interface, for us as SAP users this is clearly added value that both systems can exchange highly reliable data," said Erdogu.
EASY Software has a myriad of uses
EASY SOFTWARE's success story in-house at STFA continues: "Thanks to EASY SOFTWARE we have not only achieved commercial security, but have already saved a lot of money," said Erdogu. "We are currently using EASY software in our construction division. Here we are currently working on a mobile solution that supports our employees for their project work ­wherever the project takes them. But we will definitely implement other solutions – in other divisions. Because we have found that EASY software is an ideal platform not only for docu­ment management, but also provides excellent archiving and workflow systems."