EASY Cloud is all of that.
Put yourself at the forefront of the digital transformation. With the solutions and Cloud platform tools from the EASY Cloud, you will keep pace with today's business requirements. Completely stress-free, because it revolutionizes application development and integrates functionalities and existing IT systems in no time. That way, you benefit even faster from Cloud-based enterprise content management. You can model individual requirements faster than ever, provide powerful SaaS solutions, mobilize and accelerate business processes and even operate a private Cloud, if necessary. In short, you will shine with quality and unexpected range of functions. And thus define the new standard.
Easy Cloud Platform – Platform as a Service (PaaS)
With the Platform as a Service offer from the EASY Cloud Platform, you develop, test and operate inspiring applications. Achieve greater efficiency and productivity using tailored applications. Integrate your existing systems and data using new applications. In short, use your full potential. The EASY Cloud Platform offers you everything you need to do that. With our state-of-the-art APIs, your users are able to operate the applications from the EASY Cloud Platform on all standard devices, no matter if mobile or desktop – even with a virtual assistant.
Easy Cloud Applications – Software as a Service (SaaS solutions for data management)
You can design your digital transformation successfully with EASY Cloud, because it offers you comprehensive SaaS solutions for data management. And it makes mobility your competitive advantage, whether with an app or a web client application. Develop custom applications, use the standardized solutions that make your team less dependent on time and location. With end-to-end controls and no media disruptions. On every operating system and device, around the clock. Be there, even when you're gone. EASY Cloud makes it possible. Lots of applications are available to you – custom apps can be developed quickly!
Private Cloud
EASY Application Hosting or Managed Service makes you more independent. You benefit from EASY software solutions without having to worry about their operation. Because the Private Cloud experts from EASY will handle that for you. The EASY server center always offers you ensured availability and a secure, state-of-the-art, scalable private Cloud solution which grows with your requirements, if needed.
With EASY Cloud, we offer our customers and partners a 2Design platform and finished 2Go applications. With those options, you can meet challenges, particularly those dealing with things like mobility and integration, at the highest level. EASY Cloud is a turbocharger for the digital transformation – in your company, too.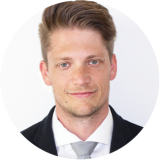 Well maintained
The maintenance of technical systems is often less than efficient. Phone calls with the office, missing parts, orders and logs on paper – all of that slows down the field service and the back office. Unless you do what a German heating manufacturer did. They rely on a service and maintenance app based on EASY Cloud. It hands out maintenance jobs, serves as a communications center, logs every work step and synchronizes the data with the company systems. The result: the pressure is off the back office, and the efficiency and quality of the service increase. What more could you want?
Paper takes a holiday
EASY Vacation Management spreads a holiday mood. With the app based on EASY Cloud, EASY employees can request time off anytime and anywhere. Supervisors can compare the data in the app with the team's vacation planning at a glance and approve the request while mobile. That's optimal resource planning. Thanks to the integrated push notifications, employees and supervisors always have an ideal overview. Less effort for everyone. And with significantly higher transparency.
This might also interest you: