Employee and Manager Self-Services for SAP (ESS and MSS)
SAP Self Services for employees
Managers and employees today expect SAP ESS and MSS applications from modern HR management, with which they can access their data and initiate HR processes independently and easily. The applications are intuitively designed, can be accessed from mobile devices and thus reduce the workload, which in turn leads to an improvement in the quality of employee data.
Benefits of Self Services for SAP
Relaxed employees who can initiate processes themselves without difficulty, and relieved HR officers who outsource the many mandatory processes.
easy develops a variety of add-ons to enhance your ESS/MSS scenarios. They offer an effective process improvement and acceleration. The best part is that we can customise them according to your requirements, so that you get the maximum out of ESS/MSS for your company.
Expansion of the standard SAP® self-service scenarios
Flexible workflows thanks to mobile access from all devices
Close the digital gaps in your SAP® HCM system
Processes that are individually adjustable
Simplified processes enable a concrete monetary benefit: the ROI is more quickly ensured
Productivity increase in Human Resources
Increased quality of employee data
Support for internal service quality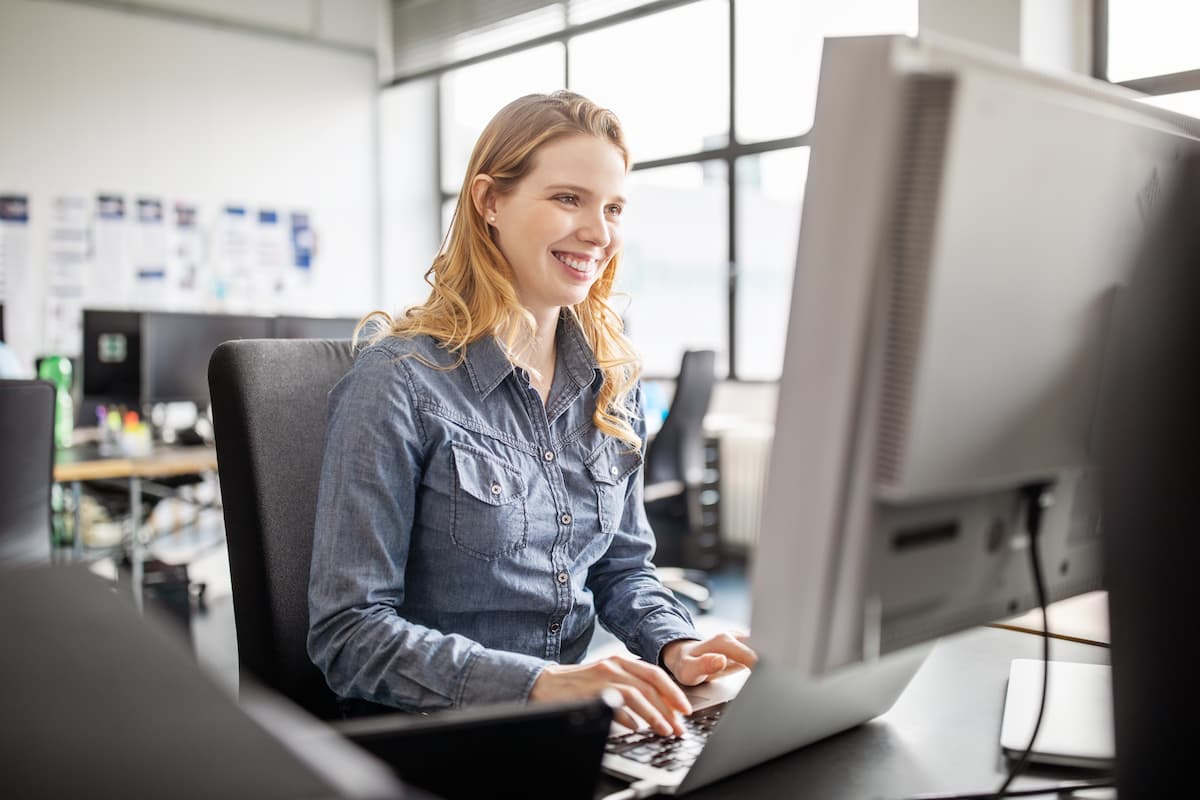 Practical experience: Examples of process optimisation in SAP
The digital mapping of additional processes in ESS/MSS scenarios is possible at any time. We will develop the following entirely according to your requirements:
Organisation table change
Work schedule change
Shift plan change
Request for parental leave
Request for overtime, extra work
Request for secondary employment
Request for leave of absence
Request for letter of reference
Loan agreement
The process can be very easily started with the self-service for employees. In the SAP® portal, the employee enters which car and accessories they would like to have – in a predetermined cost range – and sends the order. Human Resources receives a message, can check the company car order, and once it is approved a message is sent to motor pool management via the self-service tool. In the meantime, the employee can see the status of the process and also receives notification by click when the car is available.
The efficient orientation of a new employee begins with a systematic and professional onboarding. With self-service applications, it is possible, for example, to define when the newcomer should be sent important documents. In addition, easy offers onboarding apps which employees can load directly onto their smartphone. In this very simple way, you can communicate important information to the new employee. Via ESS tools, employees can also provide feedback and check off tasks, for example, and feel welcome and be integrated quickly.
Whether it's letters of reference, medical certificates, or earnings statements for calculating maternity benefits – these and other processes easily succeed thanks to self-service scenarios. Employees initiate the creation of statements via self-service tools in SAP® HCM®. A task is then sent to the human resources officer, who can simply confirm the statement or add more information via input fields. Data taken from the back end system (SAP® HCM®) are automatically integrated into the respective text modules. Employees can monitor the process at any time and receive their requested statement quickly and without complications.
The easy add-ons for SAP® HCM support flexible and mobile work. Managers and employees can initiate, revise, view, or approve processes any time and regardless of location – from their smartphone or tablet.
You can very easily expand and develop the ESS and MSS processes yourself any time. We will show you how it's done. Alternatively, you can, of course, commission easy software to create additional processes according to your request.