Goidinger
EASY as a digitization partner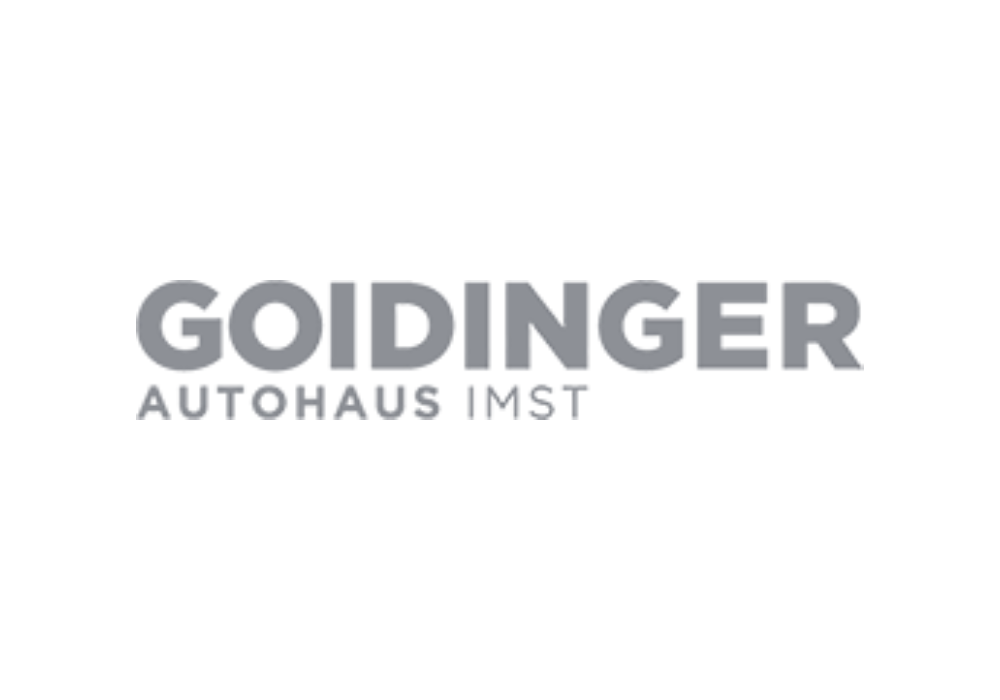 At the Autohaus Goidinger car dealership in Tyrol, 50 employees handle sales and service for brand-name cars and utility vehicles every day. easy archive, DMS, and Capture have been simplifying and speeding up their daily work with documents for several years now. In just a few years, digitization has become an indispensable part of the company's more than 40-year history.
"We have computers – let's use them!"
It became increasingly clear during daily business a few years ago: Juggling stacks of paper all day is simply not up to date. Especially not if the paper is stacked on a desk right next to a computer. A simple combination of document management system, capture tool and archive is all it takes to save valuable minutes in accounting workflows every day. Minutes that quickly add up to hours and days.
But why easy software? The decision was based on a classic but well-founded recommendation: Another company in Autohaus Goidinger's area, with very similar structures, already had years of success with easy as a digitization partner. With this example in mind, Goidinger could immediately see how easy's solutions would speed up its own business.
Whereas envelopes used to have to be torn open, sorted and distributed on a daily basis, all incoming invoices now float into the building in digital form. All of the dealership's suppliers were requested to send their invoices by E-mail only to a specific address that is seamlessly linked to the DMS.
The improvement in efficiency with EASY has been so significant and went so smoothly that several years later, I cannot remember having had any problems with the system.
Thomas Braun,
Head of Commercial Management
Project information
flow of documents picked up speed
But the flow of documents within the company also picked up speed: before that, it always used to take a few minutes to move staplers and documents from the offices to the warehouse or workshop, simply because of the physical distance. These circumstances made it tempting to wait for a stack to pile up first, and then carry everything over all bunched together. Since digitization, anyone has access to the originals at any time in the digital archive, where they are stored in a legally secure and audit-proof manner. This way, no one will ever be working with outdated copies ever again.
With the digitization of all service requests in the workshop and service area, as well as the most important documents in the storage area, the progress is palpable throughout the dealership.
New documents are generated for every order and for every customer in daily business. Hardly an hour goes by in which Goidinger does not profit from the benefits of the more efficient processes. The digital archive even saves valuable time after the document has initially been process: Each order is automatically cataloged with specific indicators. So if someone quickly needs to find the last order with vehicle registration number X, the entire history of the transaction will appear on the monitor within seconds.
In addition to reducing the amount of work needed, digital solutions reduce paper waste and bring down printing costs – even more than Autohaus Goidinger had originally imagined. It only became clear how much paper used to be going around every day when that system was suddenly made redundant. Today, employees only print out the pages that are absolutely needed.
The entire team got used to the new processes very quickly. Not only do they never want to go back to paper – Thomas Braun, head of commercial management of the dealership, is also absolutely satisfied: "The improvement in efficiency with EASY has been so significant and went so smoothly that several years later, I cannot remember having had any problems with the system. We have fulfilled all of the project's original goals. The entire system, including the archive, is the only modern way to go, not only from an economic point of view, but also from an ecological one."