Sometimes significant competitive advantages can be found where you least expect them at first glance – in digital accounting, for example. When optimized, it offers, among other things, more profit thanks to lower discount losses, more efficiency, more security, and more transparency.
An insight which also proved true at Loparex Germany. There, incoming paper invoices are entrusted to an automatic workflow. From that moment on, they are deposited in the system and can be viewed at any time – provided the viewer has the appropriate permissions. At the same time, they are archived according to revision standards, which makes paper storage superfluous. Currently, the EASY Invoice solution processes over 20,000 invoices annually for Loparex. Moreover, access to the invoice archive is possible at any time directly from Oracle Finance.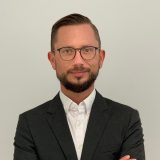 Thanks to EASY, our invoice processing is faster than ever.

Do you want to know more about our
reference story Loparex?
These references might also interest you: