Available around the world.
Archiving made easy.
Saga Group, famous for providing holidays and insurance products tailored to the over-50s, prides itself on delivering an exceptional service. Between the two customer-facing parts of the business, and group central services, the company operates across five locations in the UK.
Saga Group adopted a paperless strategy some years ago, which it cemented by setting up a central administration and data office and implementing EASY ARCHIVE.
In our insurance business, the speed of information access has a direct impact on the customer experience too, minimising delays in the event of a claim.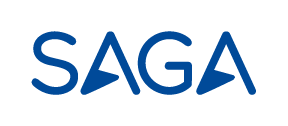 These references might also interest you: