Haidacher
Digital Document Management System for Invoices and Personnel Files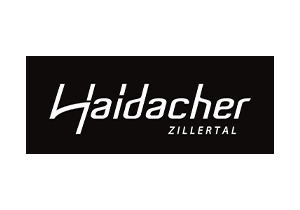 Cars, trucks, vans and buses – the Zillertal's largest full-range supplier, Autohaus Haidacher, has two locations that pack plenty of horsepower. This family business not only has all kinds of vehicles from jeeps to VIP shuttles, it also has tens of thousands of invoices and employee files that have built up over more than 65 years. With so much paper in the trunk, it was time to fold down the seats or start rethinking things!
Truckloads of paper – finally digitized
Autohaus Haidacher prides itself on its wide range of services that satisfy all customer requests either on-site or digitally. This means it's high time to make the internal work at the Zillertal locations fit for the future too! To make sure that paper-based files don't keep clogging up the turbocharger, Autohaus Haidacher has been using a digital document management system for invoices and personnel files since spring of 2019.
Files with commuter miles: The car dealership's two locations are actually quite close to each other. So close, in fact, that staff could easily carry the paper files from one building to the other on foot – if only it weren't for the four-lane highway that runs between them. But this detour was not the only obstacle. The company's accounting is done centrally in one of the two buildings. As such, centralizing the documents from both buildings would have taken a lot of effort even without having to wait for a gap in traffic.
What route did the documents take at Autohaus Haidacher before digitization? Employees had to shuffle countless files back and forth between the locations by hand – and on foot. And it was hardly ever a one-way trip. When documents had to be approved, for instance, a single sheet of paper had to make the commute across the highway over and over again. Even within the individual buildings, employees had to carry individual files from room to room all the time. Looking back on it, more time was lost than would have been necessary from today's perspective.
With new software, most people expected a transition at first. After all, especially the long-serving employees were used to getting paper out of the cupboard and signing it. However, it didn't take long and everyone in the house was pleased!
Andreas Kröll,
Project manager Autohaus Haidacher
PROJEcT INFORMATION
Less shelves, more space for people
In the first year and a half since its introduction, the digital management system saved having to play hot potato with over 7,000 incoming invoices. The employees aren't the only ones who are happy about having more time for the essentials – the storerooms are also happy about the diet: More than 12,000 outgoing invoices and other documents have ended up in the integrated digital archive since the switch. Fewer shelves, more room for people.
At first, Autohaus Haidacher was sure that it was the invoices putting the brakes on internal management. But after seeing how easily and effectively the accounting department was digitized, they decided to take the HR department on a ride to the digital age as well.
But no one had ever thought about digitizing the HR department before. After all, everything was nice and tidy – neatly sorted in folders with hanging tabs. But in contrast to the freshly digitized accounting system, it was plain to see that the whole thing wasn't in line with the times. It would be much more practical if everyone in the HR department and management could access the files at the same time without having to leave their desks. Autohaus Haidacher has 66 employees. Some of them have been at the company for over 40 years and have files so big that the shelves bend under their weight. So it's time to give the boards a break.
Making digitization as simple as possible was a major factor for Autohaus Haidacher when choosing the ideal solution. After all, the dealership didn't have much experience with such processes. They felt the same way as many other companies that were focusing on digitization: Digitization? How do we do that and where do we even start?
Autohaus Haidacher wanted a provider with long-standing experience on the market. They wanted a sense of security and experts who knew exactly how to handle a project like this. After they chose to go with easy, it quickly became clear: The dealership did not have much preparation work to do itself. They didn't have to create specifications or make technical decisions. A rough roadmap showing which way the digital journey should go was all they needed.
After a few discussions, the experts at easy knew exactly which functions would be helpful and necessary for Autohaus Haidacher to have in the document management system. The car dealership first contacted easy in November 2018. Planning began in December 2018, and the digital system was already ready for use in March 2019.
Operations at Autohaus Haidacher have been running noticeably faster since then. Employees no longer have to run back and forth across the street all the time, freeing up more time for their actual work. Besides wasting time, it's also annoying having to pass the files from desk to desk every hour – or even to get up and grab them from the shelf to flip through a folder. This now all belongs to the past. The dealership's business partners also notice how much faster they receive responses concerning invoicing processes.
Andreas Kröll, project manager at Autohaus Haidacher, is completely satisfied: "Many were skeptical when the digital document management system was introduced. At first, most expected that the new software would require a major transition. After all, long-time employees in particular were used to taking paper out of the cabinet and signing it. But before long, everyone was very enthusiastic!"
For a long time, Andreas Kröll himself could not imagine replacing the good old folder with software; but now he's completely convinced: "This is a step we should have taken a long time ago!"
die richtigen daten in den richtigen händen
easyinvoice
Wenn Sie Fragen haben, rufen Sie uns an unter +49 201 650 69-166 oder buchen Sie einen Beratungstermin mit unseren Experten.