WEPA
Miracle cure for paper processes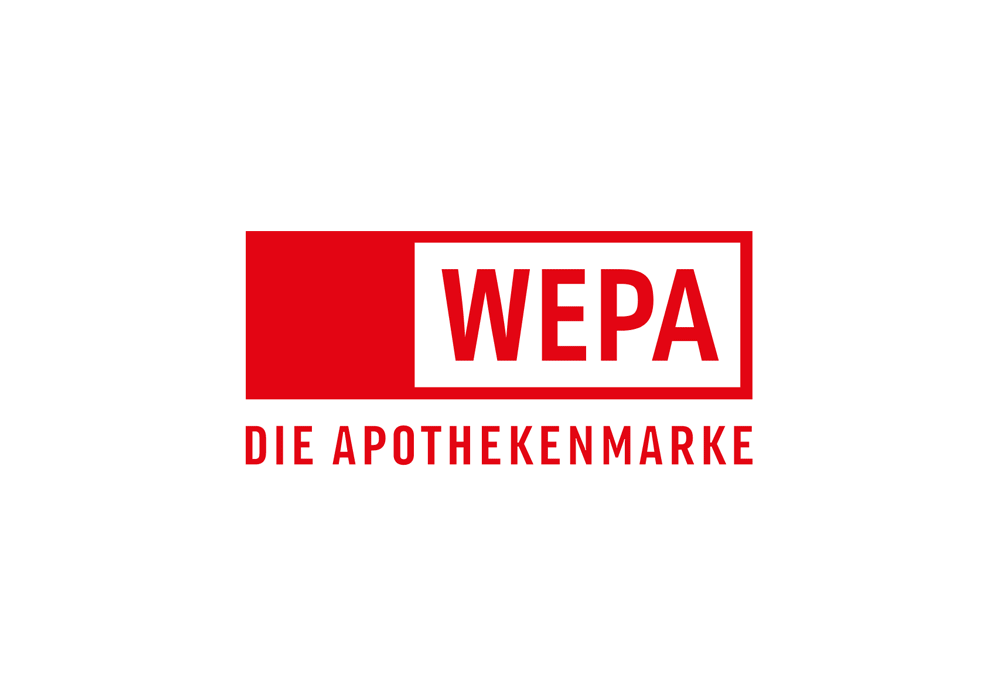 WEPA Pharmacy Supplies has band-aids and ointments on hand at all times. But this doesn't mean that employees should keep on getting paper cuts. Safety and on-demand solutions have been part of WEPA's corporate philosophy for over 100 years. The family-owned company supplies pharmacies throughout Germany with healthcare products for home use. So, the cure for slow and unreliable paper processes was the natural next step for WEPA.
New digital workflows
With hundreds of new invoices fluttering in every day, it is impossible to channel all of the individual documents through the complex processes in good time. From processing to accounting to archiving, invoices sometimes take weeks to make their way through the company. And some disappear along the way; exchanges like "I passed that on already!" – "But I still haven't received it!" were part of the daily routine.
It's nobody's fault. Every company has to deal with chaotic paperwork as soon as it reaches a certain level of complexity. But even if it's nobody's fault, problems still arise with service providers because of overdue payments.
In a best-case scenario, it only means extra work, because re-requested invoices have to go through the entire process again under time pressure. "These obstacles and redundancies used to plague WEPA all over the place. As with many businesses, the matter of digitizing our processes was not a question of if, but when," says Roman Buchholz, Head of Controlling and Compliance at WEPA. In order to cover all the pitfalls in one fell swoop, WEPA was after a solution that would solve as many problems as possible at once.
Our existing digital systems required specific individual interfaces. But EASY had no problem meeting these demanding internal requirements.
Roman Buchholz,
Head of Controlling and Compliance
PROJEct INFORMATION
The processes are finally working as they were designed many years ago.
Since WEPA had already been satisfied working with a digital archive from easy for many years, it was obvious what the first choice was going to be. "After all, why should we bring another provider into our ecosystem when we can get everything here from single source? What's more, we started using easy archive to archive precisely those documents whose processes we wanted to automate: invoices, delivery notes and other accounting documents. Of course, we looked around a bit, but in the end the obvious choice was also the option with the most impressive content," says Roman Buchholz, Head of Controlling and Compliance.
Together with easy partner Konica Minolta, WEPA got started planning the new digital workflows. What would the new information paths look like? How would approvals take place? Which interfaces to other software would be needed? The first question in the course of this planning was: How do invoices make their way through the company at present?
The project team scrutinized the paper processes used to date for weak points and improvement potential. What they found out was: the paper-based process wasn't that bad after all! It was actually quite efficient. Its only weakness was that it depended on paper. After all, paper takes a long time to move from desk to desk, it always only exists as an original copy, and ends up vanishing in overloaded filing systems. All problems that a digital document management system can solve in no time.
In other words, the previous process was an ideal foundation for the digital workflows. Since easy solutions enables flexible customization, it was no problem to model the digital workflows on the paper-based ones. "The happy side effect was that the employees hardly had anything new to get used to because almost all of the process paths were still familiar. But what they weren't used to was the speed, stability and security of the digital processes. Since their introduction, long delays and high error rates have been a thing of the past," says Roman Buchholz.
However, the fact that the traditional paper processes were so successful as a basis doesn't mean there was no room for improvement. The workflow tree continues developing to this day – even long after the original project has been completed. After all, someone or other keeps coming up with ideas for a sensible shortcut here or fork in the road there. And since the configuration of the system is so easy to learn, WEPA doesn't need any external help to make these optimizations.
Let's dispel one popular misconception right away: More efficient processes do not suddenly make half the workforce redundant. "150 invoices still call for employees to handle those 150 invoices. The big difference is that the work is smoother and more relaxed for everyone. And the results certainly show this. The processes finally work the way they were designed many years ago," says Roman Buchholz. "The only thing in the offices that is empty is the filing cabinets in accounting. Since there's no more paper piling up, we're saving massive amounts of space – and in the long run storage costs too."
On the whole, WEPA is extremely satisfied with its digital invoice and contract management system from easy. However, the initial implementation was a bigger challenge than expected. "Our existing digital systems required specific individual interfaces. But easy had no problem meeting these demanding internal requirements" says Roman Buchholz.
He also has a tip for businesses that still haven't digitized yet: "There are always inevitable problems that we can't see ahead of time and that nobody can do anything about. But potential problems are no reason not to get digitalized. The important thing is to budget in plenty of time for the project – especially when it comes to complex accounting or administrative departments."
The easy solution at WEPA went live on April 1, 2020. "This date was a stroke of luck," says Roman Buchholz, "because that way, we were just in time for our employees to do remote work right when the first COVID-19 lockdown came. Without digital document workflows, we would have been in quite a difficult position. After all, the departments depend on documents being up-to-date at all times. Another example of how there's no getting around digitalization."
Over 60 people in total are working with the newly introduced solution. WEPA plans to manage even more types of documents digitally in the future.
the right data in the right hands
easyarchive
If you have any questions, call us on +49 201 650 69-166 and talk to our experts.
the right data in the right hands
easyinvoice
If you have any questions, call us on +49 201 650 69-166 and talk to our experts.