The journey to the paper-free office at Wilhelm Schröder GmbH
In 2017, Schröder finally decided to come to grips with its archive problem, and by early 2018, the EASY ARCHIVE was ready to accept all outgoing documents, with the incoming documents following in the course of the year. Since the start of 2019, the archive has been fully integrated and ready for use. Since then, Schröder has completely omitted its paper filing processes.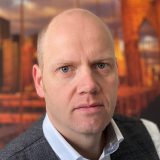 We no longer spend time looking for documents, we find them straight away. (…) The gain in efficiency has also simplified processes that weren't previously thought to be a problem. Even those colleagues who weren't able to imagine working without physical files are now amazed at how much their work – especially those working at home – has been made easier by digitalization.
Download Customer Success Story
Please enter your data here. You will receive the information by e-mail after sending it.
These references might also interest you: