First class digital document management
Gives your documents and data structure
EASY DMS (document management system) is a powerful, flexible and scalable ECM solution. And therefore the ideal document management for large corporations, as well as mid-sized and small companies. DMS software that turns your company information and digital archiving into a business resource. Become faster and more efficient with more process security. We'll tell you how.
"EASY DMS accelerates your document-intensive company processes. Your team works better and faster. Rely completely on EASY SOFTWARE, the pioneer in digital document management – and on our extensive consulting. We know what we're talking about."
Highlights
The document management system from EASY makes the step into the digitisation of your business processes possible and also simplifies your changeover. No matter if your data are on company servers or in the Cloud, just get started – thanks to intuitive, easy to understand operation. You can also forget about extensive installations. You work with a flexible web interface. And enjoy easier access to your data. Because EASY DMS has access to all EASY ECM modules when needed.
Initial situation
The manual storage of information in paper files is extremely time-consuming as well as being a rather demotivational activity for employees. At the same time, it slows down your company. Long transport and waiting times drag out business processes unnecessarily and delay subsequent tasks and processes. Often there is also a lack of transparency regarding current processes and contents. Information can't be found immediately, limiting information access – even when fast reaction is called for.
The solution
EASY DMS stands for document management with system. For an enterprise information management tool that combines state-of-the-art document management and flexible content management in one platform for the optimization of all document-based activities and seamless cooperation in your company. Powerful functions support employees in processing, categorizing, and versioning documents, digitizing paper documents and electronic documents from outside the company, and even managing incoming information as if it came from in-house.
Your new storage: digital, structured, intuitive
EASY DMS connects business processes with their respective documents and data. Thus, the ECM solution provides a common information base for all users. Online-based: no matter where they are working, because the intuitive EASY client makes your document management web-based. There are no long training periods. Instead, your employees are able to store your information and documents in EASY DMS right from the start. In customer files, for example, or files for suppliers, projects, buildings, claims or much more.
All of that makes EASY DMS the ideal DMS/ECM solution for companies of any size. And on top of that, it can be quickly implemented. Because it offers numerous out-of-the-box solutions, such as contract management, order management, incoming invoice processing, human resources management, and much more.
"Thanks to EASY SOFTWARE, we have not only gained company security, we have also saved a lot of money."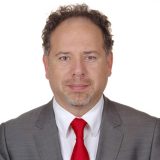 Your benefits
More transparency: structured storage of information and documents
Greater process efficiency: easy location and fast forwarding of information
Better cooperation: central data retention facilitates common use of documents
High traceability: thanks to versioning and logging
Comply securely with SLAs: thanks to deadline management with several escalation levels
Fast training: even new employees can work securely with the system after a brief introduction
More flexibility: information is available anywhere – around the clock
Lower maintenance: thanks to central administration
High security: thanks to a finely graduated rights concept and detailed logging