EASY Employee App
Pre-release with features for tracking infection chains
Home working means digital networking is more important than ever, requiring short communication channels despite social distancing. The EASY employee app for iOS and Android opens up digital channels to communicate throughout the organisation and protects the workforce with a health radar.
For creative HR managers –
EASY HR Software
The digital transformation demands a rethinking of the working world toward more flexibility and speed. In short, digital work is the goal. Human resources departments are asked more than ever to reduce manual routine tasks and instead to develop personnel work strategically in order to contribute an important part of the company's success.
Whether start-up, mid-sized company, or big corporation: with the complete EASY HR Software, you always have a handle on every personnel process, from recruiting to self-services.
Realising HR's digital transformation ambitions
A key process that seems to have specific issues in digitally powering up is that of the Human Resources function. To help, we have some practical recommendations for HR leaders to find ways forward here.
The document steps through the need for digital HR, the drivers for change and offers insight into modern HR technology, as well as proof points and case studies.
Digitalisation of the HR department
An overview of our solutions
Beyond the advantages of digital personnel files, our solution supports all of your HR processes, from recruiting to personnel management to self-service applications. The individual processes can be flexibly adapted to meet all of your needs.
Good reasons for introducing the integrated EASY HR solution to your human resources department.
Employee Self Service (ESS)
Personal responsibility instead of control. With self-services for employees and managers, you provide the company a healthy dose of flexibility and speed.
Application management and Assessment Center
Gain skilled employees for your team. Simplified recruiting processes, faster reactions, and improved results in personnel recruiting.
Digital personnel and company files, personnel master data administration
Get rid of the mountains of files. Secure storage of sensitive personnel documents, smart rights management through controllable access, and consistently continuous documentation.
Qualifications and seminar management
Tools for your agile management style. Keep an overview of your employees' developments and carry out strategic personnel work optimally.
On the secure side for the EU-GDPR
Growing requirements both on the part of the company itself and on the part of legislators make classic processes in human resources management increasingly complex. A variety of laws likewise affect the handling of personnel data. In addition, manual processes do not have secure control of access rights.
Our HR software supports you in observing legal requirements and internal company guidelines. With EASY, you are able to archive sensitive employee data in compliance with data protection laws and revision-proof.
"I wanted a specialist from the HR environment. Someone at my level, who knows what they're doing and understands and supports my HR processes. User-friendliness was one of the leading arguments for EASY.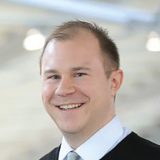 Digital HR department with EASY HR software
We would love to hear from you
Give us a call if you have any questions at +44 1284 530 029
or send your request via the contact form.