The digital personnel file in the cloud
All employee-related information stored in one place
Finally, an end to searching. With the central storage of all data and associated documents, you can efficiently administer employee-related information. Employment contracts, pay sheets, diplomas, training certificates and HR master data are all stored here and protected in the cloud-based solution thanks to the highest security standards.
The digital rights management for file viewing relieves the operative tasks of the human resources department creates free capacities for other tasks.
To-dos in the onboarding of new employees, the management of education and training, or the 25-year anniversary of a valued employee can be administrated with the digital personnel file. With the digital file, your personnel management is transparent, you have everything in view and are reminded of important dates.
Digital personnel files for a lean and modern HR department
GDPR-compliant
Clear authorization concepts with access logging
Stored deletion dates control the automatic deletion of data
Manual options for deleting data
Support for data minimization
… and transparent
All information central in one file, no redundancies
Fast information retrieval and provision
Uniform, cross-location storage structure
Reliable compliance with deadlines
The functions of the digital personnel file at a glance
Maximum security of data in the digital personnel file
Hardly any document in the company's day-to-day business is subject to such high demands for security as the personnel file. With sophisticated security mechanisms, we ensure that data protection regulations are strictly followed.
Intelligent rights management
Depending on the role and individual authorization, the user – no matter whether it's a human resources professional, a supervisor, or an employee – sees exactly the information which is intended for them.
Complying with deadlines
Integrated deadline management not only reliably reminds you of all follow-ups and to-dos, it also monitors deadlines. An appreciable load is taken off of employees in the HR department.
Company and client file
Our digital file is rounded out with the revision-proof storage of documents which are not employee-related, such as bargaining agreements or social insurance annual reports.
Employee retention through digital personnel file
Today, especially with the demographic shift, it is important not only to find good employees, but also to keep them. A successful onboarding is essential for this. With workflow-controlled task management, completion monitoring with deadlines, and multi-stage escalation management, you can achieve that effortlessly.
Mobile and flexible access to the digital personnel file
Web-based access, independent of location, fits into your daily routine and allows free and flexible work. This includes the cloud model as well as the on-premise solution.
Availability in personnel management
Mobile apps such as vacation requests, master data changes following a name change or a change in tax bracket.
Personnel processes that simply work everywhere
Thanks to a standardized import tool that guarantees fast and automatic integration, you can use all of your personnel master data from third-party systems, such as salary and payroll systems. These are synchronized with your ERP system and records are automatically stored in the right place.
Calculate your price for EASY HR Cloud
1. Select the desired solution modules
The costs for the EASY Assessment and EASY Multiposting modules are based on the desired specifications and must therefore be calculated individually.
2. Enter the number of your employees
The basic version contains up to 100 personnel files
Price overview
Your calculated price (plus Sales Tax):
Questions and answers about EASY HR Cloud
Keep developing the potential of your employees
The employees in your company are not just a resource, they are the most important capital for the company's success. Especially in the digital transformation, lifelong learning is essential, as is the continual development of your employees. Thanks to the Qualification and Seminar Management module in our EASY HR software, managers and HR officers can get a comprehensive overview of the qualification status of the employees. Potentials for development are displayed and strategic personnel planning is supported.
Appreciation means employee promotion
Full overview of upcoming training measures
In-house legal requirements are easily maintained
Efficient development of personnel strategy
Intelligent management of employee development interviews and their evaluation
Happy employees who use and develop their potential
The functions of the software for personnel development at a glance
Efficient and transparent
Management of everything you need for your seminars: rooms, trainers, seminar providers, dates, registrations, qualification paths, costs, prerequisites.
Planning
Planning is simplified for individual employees, external parties and complete organization structures, functions, and positions.
Automatic dates
Date-linked, in-house compulsory training, technical training, and certifications
Workflow
For request, approval, and performance with concluding evaluation.
Controlling
Simplified budget controlling and budget planning.
Interfaces
The exchange of data with FIBU systems is possible via interchange formats.
All employees warmed up to the digital file in a very short time. After two weeks, nobody wanted to do without it.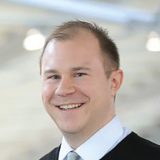 We would love to hear from you
Give us a call if you have any questions at +1 267 313 5780
or send your request via the contact form.