The digital personnel file
Never miss another anniversary!
Finally, an end to searching. With the central storage of all data and associated documents, you can efficiently administer personnel master data. The digital rights management for file viewing relieves the operative tasks of the human resources department and increases your performance. To-dos in the onboarding of new employees, payroll overviews, associated documents, or the 25-year anniversary of a valued employee – your personnel management is transparent. You have everything in view and are reminded of important dates.
Digital personnel files for a lean and modern HR department
GDPR-compliant
Clear authorization concepts with access logging
Stored deletion dates control the automatic deletion of data
Manual options for deleting data
Support for data minimization
… and transparent
All information central in one file, no redundancies
Fast information retrieval and provision
Uniform, cross-location storage structure
Reliable compliance with deadlines
The functions at a glance
Intelligent rights management
Depending on the role and individual authorization, the user – no matter whether it's a human resources professional, a supervisor, or an employee – sees exactly the information which is intended for them.
Security
Hardly any document in the company's day-to-day business is subject to such high demands for security as the personnel file. With sophisticated security mechanisms, we ensure that data protection regulations are strictly followed.
Complying with deadlines
Integrated deadline management not only reliably reminds you of all follow-ups and to-dos, it also monitors deadlines. An appreciable load is taken off of employees in the HR department.
Employee retention
Today, especially with the demographic shift, it is important not only to find good employees, but also to keep them. A successful onboarding is essential for this. With workflow-controlled task management, completion monitoring with deadlines, and multi-stage escalation management, you can achieve that effortlessly.
Company and client file
Our digital file is rounded out with the revision-proof storage of documents which are not employee-related, such as bargaining agreements or social insurance annual reports.
Mobile and flexible
Web-based access, independent of location, fits into your daily routine and allows free and flexible work.
Availability
Mobile apps such as vacation requests, master data changes following a name change or a change in tax bracket.
Personnel processes that simply work everywhere
Thanks to a flexible tool, we take the personnel master data automatically from all third-party systems, such as salary and payroll systems. These are synchronized with your ERP system and records are automatically stored in the right place.
All employees warmed up to the digital file in a very short time. After two weeks, nobody wanted to do without it.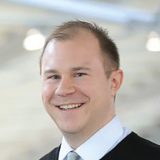 This might also interest you: