SSI Schäfer Shop
Digitalization fits the bill with the solutions of the EASY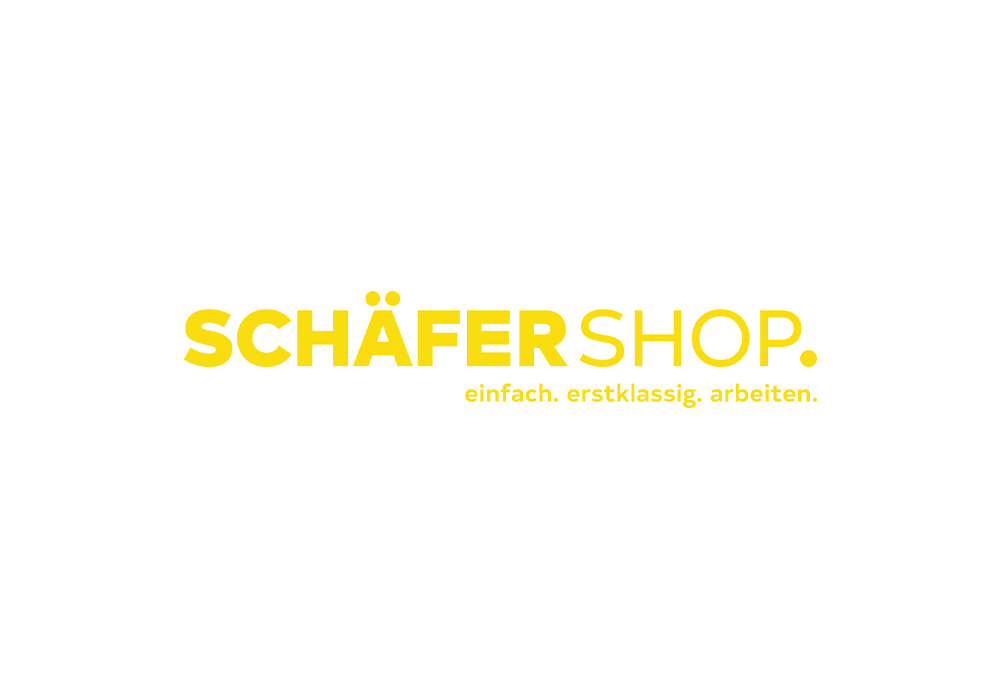 For over 40 Years, innovation is a tradition at Schäfer Shop. Since the first four-page "Shop-Zeitung" published by the company founder Hans Schäfer in 1970, the company has developed into one of the leading B2B Mail Order companies in Europe. Today, Schäfer Shop offers more than 85,000 products, from Space Planning to Office Technology and Furniture, to Promotional Items, which can be ordered from the online shop, by catalog or phone, or from the Schäfer Shop Sales Representatives. And that's not all.
Schäfer Shop advances company-wide digitalization with EASY
As one of the first Mail Order companies in the area of Office Equipment, Schäfer Shop relies on Virtual Reality technology as a planning tool. Customers are able to experience their new office space in virtual reality before it is set up.
The multichannel provider is far ahead when it comes to digitalization. "It is important. After all, Process Automation not only leads to competitive advantages, but also tremendous potentials for efficiency," says Patrick Schuster, who is responsible for Digital Invoice Receipt at Schäfer Shop. This is why the company has relied on Digital Contract Management and Electronic Invoice processing from easy for over a decade.
While easy contract for SAP Solutions simplifies the administration of a variety of Contract types, easy invoice for SAP Solutions allows the fully automatic processing of all incoming Invoices, regardless of whether they arrive into the Accounting Department by mail, or are transmitted directly to the ERP system by an Electronic Data Exchange. "Shorter processing times and transparent handling provide greater efficiency in the Accounting Department. Overdue notices and losses of discounts are minimized," emphasizes Klaus Buchen, Head of the Finance and Accounting Department at Schäfer Shop.
With easy invoice for SAP Solutions, we process all incoming Invoices uniformly, transparently and completely automatically. This saves time and money, as well as providing our colleagues in Accounting the room for other tasks.
Patrick Schuster,
IT Project Manager, SSI Schäfer Shop
PROJEcT INFORMATION
60 percent of all invoices are processed automatically
SSI Schäfer Shop GmbH is a mid-sized family-owned company with over 650 employees, based in Betzdorf, Germany. Currently represented in nine European companies, Schäfer Shop has been one of the most important suppliers in Europe for Office, Warehouse, Operation and Workshop for around 40 years. Their expertise range from complete Warehouse Outfitting to individual System Solutions and Functional Workstations to complete Office Furnishings. As a provider, Schäfer Shop offers both B2B and B2C Customers a complete range of over 85,000 items.
80 percent of the 200,000+ incoming Invoices per year are Goods Invoices, with a Purchase Order reference that are posted via the SAP Materials Management Module (SAP MM). The handling of the remaining Cost Accounting is dealt with by the SAP Financial Accounting Elements (SAP FI). While the SAP ERP system automatically assigns the majority of the Goods Invoices to the correct order, Cost Accounting usually requires manual verification and approval.
If Goods Invoices deviate from the original order (price/volume differences), the Accounting Team have to get involved and research when errors occur. "In the old days, that was extremely complicated. Today, easy invoice for SAP Solutions controls the processes based on Workflows, so it is smooth," says Department Head Klaus Buchen. The solution shows at a glance who is responsible for the individual procedure, what the current Processing Status is, and where action is required. This is how digitalization simplifies the interaction of Purchasing and Invoice Verification based on a uniform data basis.
In addition, easy invoice for SAP Solutions compiles all records in a Digital Invoice Ledger, where the Invoices can be sorted and filtered according to a variety of criteria, including Company Code, Invoice Date, Record Type, Order Number, Vendor Name or Status. Order and Delivery data are automatically compared with the SAP ERP system, and required measures for verification and approval are triggered at the touch of a button. "We have implemented three complex SAP Workflows here, one each for Goods Invoices and Cost Accounting, as well as one for verification of uncertain cases," explains the IT expert.
The Goods Invoice Workflow is primarily about processing Price and Quantity Blocks as quickly as possible. For example, if there is a price difference between the Order and the Invoice, the record is promptly sent to the responsible Purchaser, who then checks the difference and clarifies the matter. Deviations between the Order and the Invoice may occur as a result of quantity differences, due to shortages or duplicate deliveries, for example. Using the easy verification Workflow, in which around 130 Employees are integrated, the reasons for the blocked Invoices can be determined in no time. Today, some 60 percent of all incoming Invoices at Schäfer Shop are processed automatically, while the remaining cases are also cleared up quickly and efficiently, thanks to the Automated Workflows.
"The Cost Accounting Workflow, on the other hand, is about setting an automatic allocation to the Approver in advance," explains Schäfer Shop Financial Accountant Ulrike Schlösser. Then the three-step Approval Workflow can be started with a mouse click. "easy invoice for SAP Solutions lists who may validate orders of a certain value, or just verify invoices in a Control Table," says the Accountant, praising the transparency that is gained.
The responsible Employee is informed of the required invoice verification and approval via email or the SAP Office Inbox. They can view the individual invoice via a link, check the Parked Data at a glance and, as needed, simply add, change, confirm or reject. Individual notes and attachments, such as Proof of Services, Check Logs or Contracts, can also be added easily via drag and drop. Defined Escalation Scenarios also help in prioritizing the invoices to be verified and indicate when discount losses are at risk," says IT Project Manager Patrick Schuster.
For the IT Project Manager Patrick Schuster, the Digital Invoice Processing is a genuine success, because the cooperation with the easy experts has left nothing to be desired since the beginning. "In 2007, the solution launched in just a few weeks and has now run stably for over ten years," he says confidently. When changes are necessary due to new Legal Requirements or User Requests, easy software has been available to the Mail Order company with advice and support at any time, even when the International Rollout of the solution was pending. Thanks to good preparation in Austria and Switzerland, the rollout went off without a hitch in just a few days. The integration of the Schäfer Shop subsidiaries in Belgium, Luxembourg and the Netherlands is also planned, so that they can also benefit from the advantages of Electronic Invoice Processing.
Today, Patrick is still enthusiastic about how quickly easy Solutions can be launched. "It was no different with the Contract Management, our first easy project," he remembers. Schäfer Shop compiled and consolidated its entire Contract Management in the easy contract Management for SAP Solutions in just four months. In the meantime, the Mail Order company uses it to administer around 1200 active contracts – from Framework Agreements with Suppliers to Leasing Contracts for company vehicles, to License Agreements for protected company brands.
"It pays off," emphasizes Patrick Schuster, and not just thanks to saved paper and printing costs. "easy contract Management for SAP Solutions helps us to reliably keep an eye on the details and durations of all Contracts," he says. Notice Deadlines are kept, Expiring Contracts are extended on time, preventable expenses are avoided. Just as with Invoices and other documents, concluded Contracts can be stored revision-proof in seconds. Schäfer Shop also rely on an Archiving application from easy software. easy archive protects all archived documents from changes and manipulation. All relevant system activities are audited and logged automatically, data from the SAP system is processed easily and corresponding tax codes are provided.
Even many years after implementation, the easy solutions continue to meet all of Schäfer Shop's requirements for Electronic Invoice Processing, Contract Management and Digital File Archiving. "This shows that we have mastered one of the major challenges of the digital transformation together with easy software: agile reaction to change," stresses Patrick Schuster. He has an accordingly relaxed view of the future. When Schäfer Shop wants to replace its existing SAP landscape with the new SAP S/4 HANA Business Suite, "the easy PCM Workflows will come along. They are S/4 HANA capable," he praises.
the right data in the right hands
easyinvoice
If you have any questions, call us on +49 201 650 69-166 and talk to our experts.