Resources
Discover useful whitepapers, webinar recordings, guides and checklists.
Resources
11 Results
Webinar: Simple document management with the digital file
Invoices, orders, e-mails, contracts and the like accumulate in every company over the years. Some of these documents contain important company information that you have to access over and over again. Others, such as invoices, are subject to statutory storage regulations.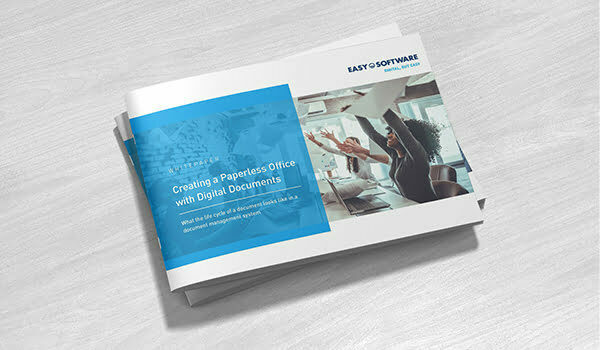 Whitepaper Creating a Paperless Office with Digital Documents
A document management system (DMS) is the prerequisite for introducing digital documents and processes in a company.