As part of a project week, EASY SOFTWARE sponsors a "Coding Giants" programming workshop for 12 students from the 56th High School in Leipzig.
In a digitalized world, programming is just as important as math or grammar exercises. Yet it is still virtually absent from school curricula. The 56th High School in Leipzig therefore took the initiative and started looking for potential partners who would like to support a workshop for students as part of a project week. The students found what they were looking for with the software manufacturer EASY. As one of the leading software providers for archiving, ECM, DMS and P2P software solutions, EASY actively promotes the education and training of young people and students interested in programming and software.
"With our Leipzig location, it was a natural choice to support locally and support the programmers of tomorrow. Last year, EASY colleagues accompanied a programming workshop with the Hacker School, and this year we are happy to introduce the youth to first programming steps with C# and Scratch," explains Marcel Etzel, Head of Development at EASY.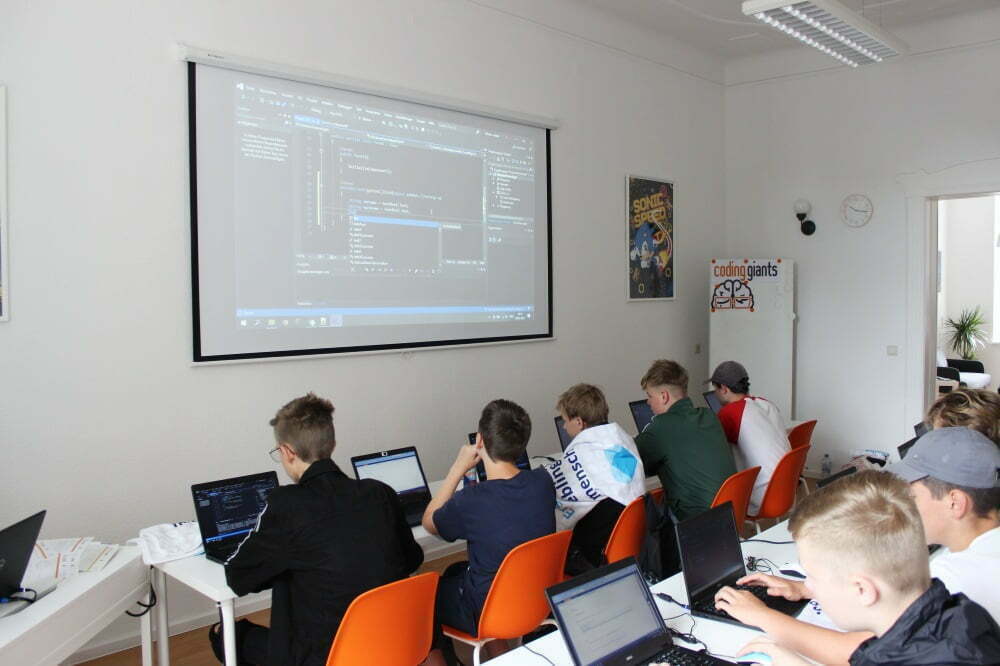 In Coding Giants, the 56th High School has found an innovative educational institution whose mission is to introduce young people to the world of programming. "We believe that learning a programming language not only enhances digital skills, but also helps develop logical and creative thinking, giving them a better start in the digital future. We are delighted when the private sector supports this as EASY does," reports Falk Stephan, who brought the Coding Giants – originally founded in Poland – to Leipzig.
In the workshop, the basics of programming are taught in a playful way. "A great extra in addition to the daily school routine. With the project week, we open up a professional world for the children that has not been very present until now. At the same time, we create a direct interaction with companies that are available here in Leipzig. A big thank you to EASY, also on behalf of our students, who made the workshop possible," says Nicole Ehrhardt, teacher for mathematics, biology and computer science.
In addition to its involvement in the Hacker School, the Coding Giants, and the endowed professorship for Applied Artificial Intelligence at the Ruhr West University of Applied Sciences in Mülheim an der Ruhr, EASY would like to focus more on the training and continuing education of young professionals in the future and, as a potential employer in the digital economy, assume responsibility for the future viability of the industry.