HR Processes SAP
The evolution of your SAP HR System
The scope of time-consuming administrative activities in human resource management should not be underestimated. The time needed to process these tasks is lacking elsewhere for important strategic tasks that are elementary in order to meet the current challenges of human resources management and to be able to keep up in the war for talent.
Add-ons get more out of your SAP software and optimize your HR processes
In recent years, human resources management has increasingly become a service which supports all departments in a company and makes an important contribution to the company's success. In order to give the employees in HR management the freedom to offer high-quality HR services, administrative processes must be simplified.
Do you use SAP® HCM® (Human Capital Management) and would like to further streamline routine activities? Are you missing functionalities in your SAP® system that make your daily work more difficult? easy helps with add-on products and fills the gaps in your automation of personnel processes for HR management, employees, and managers.
Advantages of add-ons for SAP HCM
Motivate employees
Expansions to the standard SAP® ESS / MSS (Employee and Manager Self Services) for satisfied employees: With additional applications for self-services, such as applying for parental leave, statements, ordering company cars or individual onboarding of employees, you help your employees efficiently organize themselves and stay mobile and flexible. Satisfied employees are more motivated and strengthen your employer branding.
Freedom through shared services
Routine tasks as well as approval and agreement processes can take a lot of time and prevent value-generating activities. easy software enables you to design your processes individually and thus create optimal cooperation between Shared Service Centres, HR business partners, and to reach managers and employees.
Reference letter in SAP
From recruiting to termination agreement, HR managers are conducting more and more administrative activities. For example, a reference letter can cost an entire working day if it is created manually. Errors can occur when text modules are no longer legally up to date. In addition, there are long waiting times when getting signatures. With our module for creating letters of reference, you can create them in minutes, including legally verified text. Thanks to a digital signature control directly from SAP®, you save valuable time here too.
Maximum transparency
The same is true when ordering company cars. The new employee can quickly and easily "click together" their preferred car and accessories via a digital employee portal within the framework of the fixed costs. The fleet management is then automatically informed and the corresponding data is entered into the digital personnel file and in the SAP® system for further processing by human resources controlling.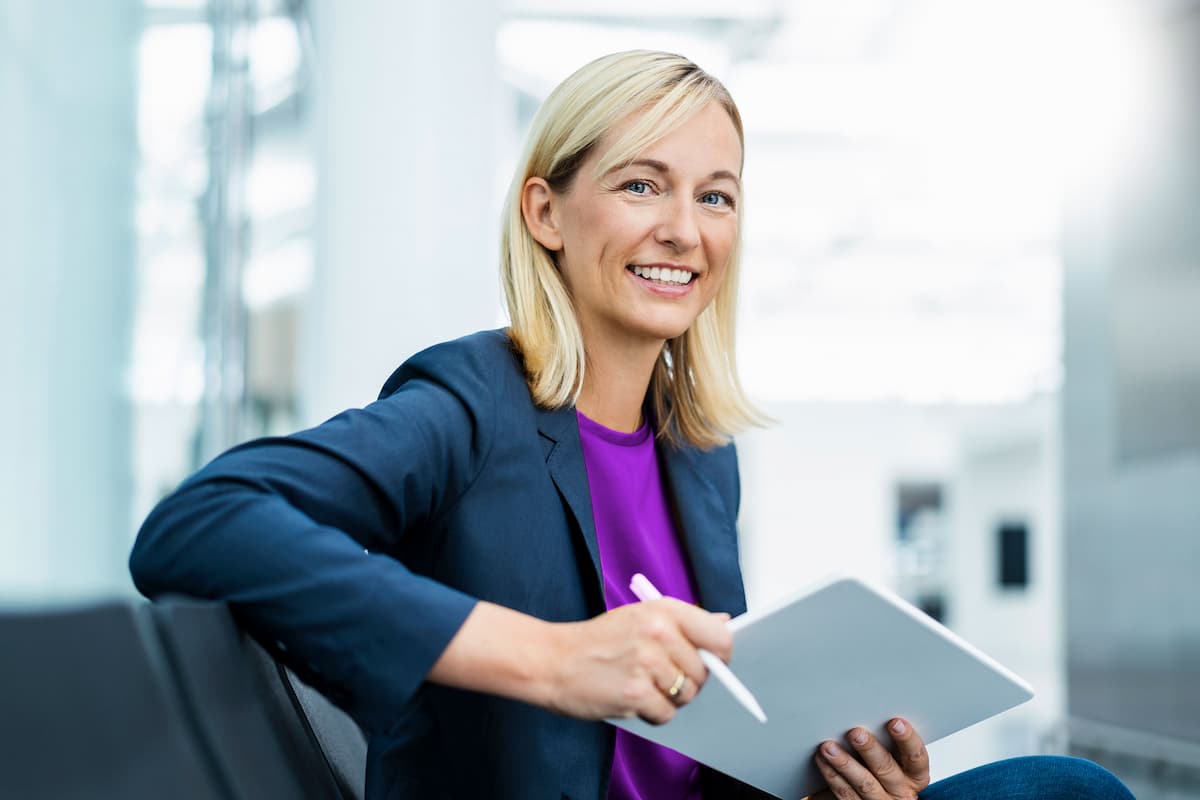 Advantages
The future in the SAP HR system begins now
Employees, objectives, customers and processes are all different. It is all the more important that you align your human resources management with the individual needs of your company, supporting coordination through automated workflows and clear forms. The solutions in the easy product family close the gaps in the existing SAP® system HCM® on the way to efficient human resources management.
Growing requirements, both on the part of the companies themselves and on the part of the legislator, make classic processes in personnel management increasingly complex. Different laws apply equally to the handling of personal data. In addition, there is uncertain control over access rights in manual processes.
Our add-ons for modern HR management support you in complying with legal requirements and internal company guidelines. With easy, you can process and archive sensitive employee data securely and in compliance with the UK and EU GDPR.
The easy product family of solutions for the SAP® HR system are based 100% on SAP core technology and therefore have the following advantages:
No interfaces
Integration in the existing SAP® infrastructure
No additional hardware required
Adoption of the existing authorisations or role concepts from HCM®
No additional training investment for the basic administration of the system
Access via SAP® GUI, Fiori® Launchpad (ESS, MSS), mobile solutions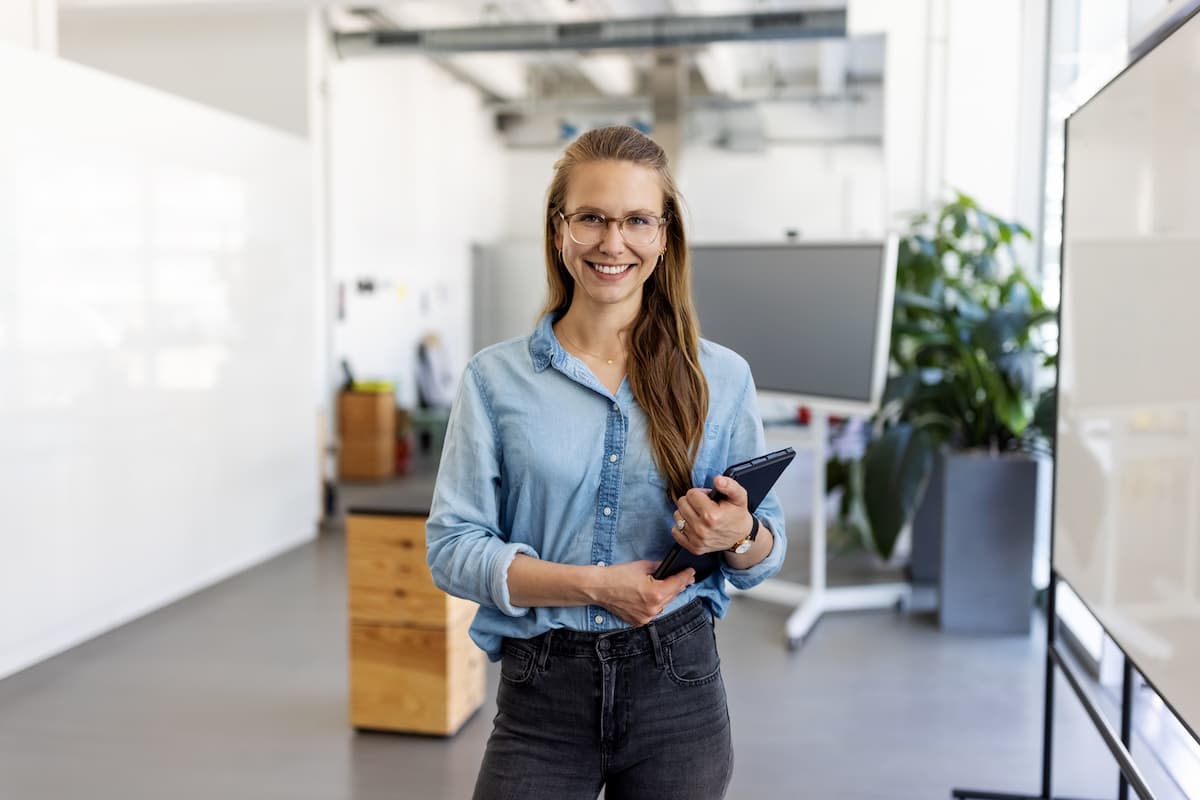 Smart services for your SAP Human Resources department
Plan ahead with an efficient HR organization. Whether it's work and termination contracts, mass mails to the employees, or the creation of letters of reference, these are the HR processes which cost a lot of time and cause a lot of errors when created manually – time that is lacking at other positions in the SAP HR department. With expansions for SAP® HCM®, easy automates this sort of standard task, allowing you to focus on the really important jobs. Develop your SAP® HR department with the add-ons from the easy product family.
Benefits and advantages of Smart Services for SAP
Employee data are used automatically
Signatures are digitally controlled
Standardized layouts with appropriate footers for different companies
Predefined and legally reviewed text modules
Reminder function for appointments and deadlines
Guaranteed legal security in formulations
Maximum transparency in the process sequence
Significantly higher data quality
Optimization of the cooperation between HR department, employees, and managers
Significant acceleration of the process runtimes
Put an end to time-consuming processes in the HR department
Does this sound familiar? The manual creation of work contracts hides numerous sources of errors when HR officers rely on a variety of sources, some of which may be obsolete. Transcription errors can also occur when personal data or paragraphs are individually removed or added.
For mass mails and form letters, HR officers first manually create a list with the names and addresses of the applicable employees. The letter is then usually created by hand in Word Serial Letter, signed, and sent postally to the employees.
In order to create termination contracts, several rounds of coordination between HR departments, managers, and employees are often necessary. It is a time-consuming process until contracts are finally signed, for both managers and HR officers.
The creation of letters of reference also occasionally takes a long time when texts always have to be recreated. In addition, references hide risks if the formulations are not legally compliant and up-to-date.
With the solution from easy, HR officers can create all documents with just a few clicks. To do that, standardized templates are filled out with all relevant text blocks and the necessary data from SAP HCM and can be manually supplemented.
An intelligent rule set inserts the corresponding text modules for a letter of reference according to a grade system. That saves managers the time needed to find the right, and above all legally compliant words. easy provides around 500 text modules – which are regularly examined by a lawyer specializing in employment law for current legal – practice and makes them available to our customers with regular updates.
The people involved, such as managers and employees, are notified via SAP workflows and emails and can check and edit documents. That way, the cooperation between HR, managers, and employees runs ideally and quickly and satisfies everyone.
When there are legal or in-house changes, a variety of Word templates no longer have to be revised, rather the passage only needs to be adjusted once and integrated into all affected templates.
The easy configuration of document templates based on Microsoft Word and the text modules and rules in SAP allow the department to continue developing the processes independently. Our customers are gradually implementing more and more document creation processes independently, thus increasing the document compliance in human resources.