Faster, less error-prone, hardly any stress points and much greater transparency: digitalizing incoming invoice processing enables companies to reap a wide range of benefits. After all, by switching to digital invoice management, the workflow and handling of incoming invoices are raised to a qualitatively higher level.
Like many things in life, the digitalization of incoming invoice processing can still be implemented to good or lesser effect in practice. One of the most crucial factors is the software solution being used, as it is here that small differences often have a huge impact. Since rolling out software for a company always incurs direct and indirect costs, those responsible should take a closer look at the solutions available on the market in good time.
As an initial decision-making aid, this blog post will give you an overview of what requirements your invoice management software needs to meet.
1. Software Infrastructure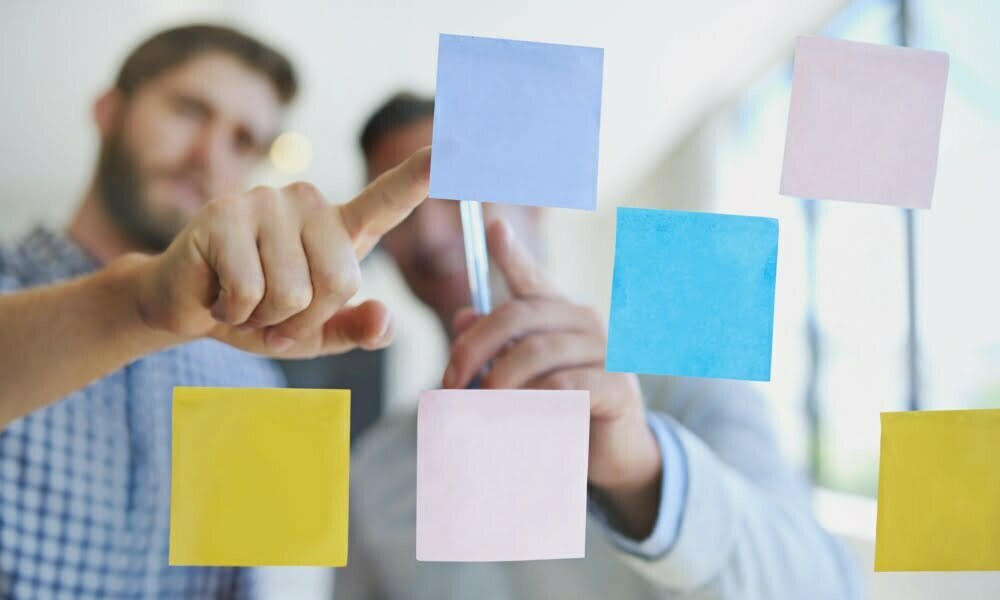 In most companies, accounts payable involves various technical processes. For example, this process integration may include complex enterprise resource planning (ERP) software such as SAP or Microsoft Dynamics 365 Business Central, customer relationship management (CRM), or archiving of company documents. The right invoice management software for your company must support these systems and the associated processes – including the interdependent reporting and monitoring processes.
2. IT Strategy
Software can be licensed and installed in various ways. For example, as a subscription per workplace, where the software is licensed in a provider's cloud, or as an on-premise installation on the company's own servers. Hybrid installations with a combination of a public and private cloud are also possible. It's not ultimately a question of which is better or worse. Rather, together with your CIO, you have to decide whether the software you've selected is consistent with your company's IT strategy. The latter will depend on personnel, technical and fiscal factors.
3. Invoice Capture
Does your accounts payable department receive invoices on paper, digitally via email or via both communication channels? Software that is suitable for incoming invoice processing will support all relevant scenarios. It will handle cooperation with email programs and offer the option of scanning paper invoices and digitalizing them via an OCR system. This way, the information contained, such as sender, tax or invoice number, invoice items, quantity and price, is automatically captured.
5. Regulatory Requirements
Incoming invoice processing is subject to strict legal requirements, such as the "Principles for properly maintaining, keeping and storing books, records and documents in electronic form and for data access" (GoBD), the Value Added Tax Act (UStG) and the EU General Data Protection Regulation (GDPR).
When processing incoming invoices, these legal regulations apply to various process steps. At the heart of this is the correct structuring, allocation, traceability and storage of relevant data. Software for incoming invoice processing must cover the respective requirements as comprehensively as possible.
6. Flexible Operation and Collaboration
With a modern invoice management solution, all employees are enabled to adapt their collaboration and the associated workflows to their needs in an incredibly flexible manner. The software automatically initiates further workflow steps and notifies defined users and user groups about upcoming tasks.
The user groups involved in the invoicing process always find up-to-date, identical process statuses, depending on their function. Everything must run synchronously here, and up-to-date invoice management software does just that. In addition, modern software solutions can be used in a flexible manner, regardless of location. In practice, the solution can be operated with a desktop computer as well as on a tablet or smartphone, enabling a department manager to sign off an invoice on a business trip with just their mobile device to hand.
7. Clear Process Monitoring
Digital invoice management today should have a well-organized dashboard that visually displays all important information. Users should be able to configure all statistics and key figures individually according to their needs. Linked to this, the software should provide clear process monitoring, allowing ongoing and completed processes to be retrieved and evaluated seamlessly.
8. Extensive Deadline Management
Deadline management that allows cash discounts to be achieved on time, for example, is now actually standard in software for processing incoming invoices. There are superior programs out there, however, that also enable users to link these deadlines to further workflow steps to automate processes even more efficiently.
9. Appropriate Tailoring
It's not only important to know how extensive the software is; you also need to be aware of how many features it automatically comes with. On the one hand, it may be that many features are only available as paid add-ons, which can drive up the price of the software through the back door.
On the other hand, the right software for processing incoming invoices shouldn't be equipped with an exuberant set of features if they're not actually going to be used in the company. After all, you as the customer are paying for this excess functionality, not to mention the unnecessary additional complexity the extra features bring.
10. Employee Training
A major problem with any software is minimized productivity due to employees who haven't received proper training and therefore struggle to use it effectively. This leads to annoying errors and delays in invoice processing. Since processing incoming invoices can affect various business areas, the software provider should offer training that introduces your employees to the relevant steps of how to use the program in a seamless manner – geared towards their actual needs. This way, things will run more smoothly in your company.
11. Updates and Upgrades
In an agile digital world, there are no software products without updates and upgrades. They're necessary to bridge security gaps and provide new functions for evolving requirements in dynamic markets. In addition, reputable providers are constantly expanding and improving existing features. Don't just check whether the software provider regularly incorporates updates and upgrades; also look out for how this is done and whether you'll incur additional costs as a result.
How to Find the Right Software for Incoming Invoice Processing
Do you want to digitalize your invoice management using software? This guide, which includes a practical checklist, will help you find the right solution for your organization.