The FUNKE Medienhaus at Jakob-Funke-Platz in Essen, completed in 2019, will become the new headquarters of EASY SOFTWARE AG on January 1, 2022. This means that after 29 years, the company, founded in 1990 in Düsseldorf, is leaving the office complex at the main train station in Mülheim an der Ruhr, which had served as its headquarters since 1992.
The new headquarters with new offices is located between the Limbecker Platz shopping center, the University of Duisburg-Essen and the young university district Grüne Mitte ("Green Center"). The decisive factor for the move was the desire to be able to better implement modern, flexible working methods in the company's own offices. Remote work – whether from a home office or elsewhere – has been the norm at EASY since spring 2020. The open structure of the new Essen offices will make it easier in the future for employees to collaborate in an agile manner, spontaneously on site, across 2,150 m².
Without room boundaries and without a fixed seating arrangement, there will be a natural, dynamic mixing of teams in the new offices, which will give projects new momentum. Think tanks and seating niches complement the open structure and serve as retreats for concentrated meetings. Last but not least, the move to the cultural center of the metropolitan city of Essen also represents the further development that EASY is striving for with the support of Battery Ventures, a technology investor acquired in 2020. With its striking, glossy black design and AI-controlled exterior facades, the building with one of the largest newswalls in Europe is considered a modern landmark in the city of Essen.
"In the wake of the departure we are planning and already implementing for EASY, there is a new demand for collaborative processes that traditional office architecture with small spaces, long corridors and many floors cannot cater to. In the modern working world, offices no longer serve as the only meeting place, but all the more as the main meeting place. And they have to do justice to this task without scattering the workforce over several floors and 100 rooms. Our employees love the benefits of flexible working. That's why we can't wait to enable more mobility in the new offices as well," says EASY CEO Andreas Zipser.
Heiko Hansler, Head of Funke Real Estate at FUNKE Mediengruppe is pleased about the addition to the building: "We are happy to welcome EASY SOFTWARE as another external user in our media house, as a neighbor and subtenant with us in Essen." The agreement was concluded through the mediation of the Essen-based brokerage firm Ruhr Real.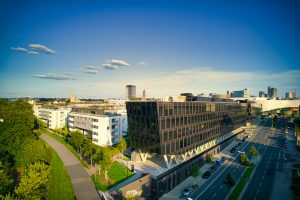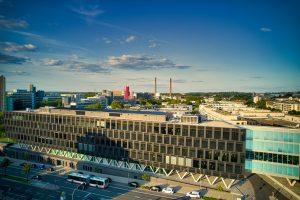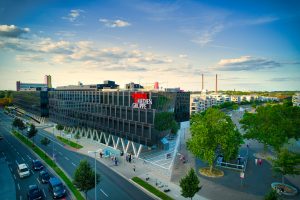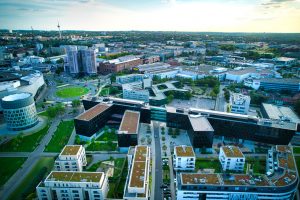 Download