Service description
easy Reference Letter for SAP® Solutions
1. What does the product do? Benefit
An increasingly flexible labor market ensures dynamism in the human resources sector. Employees come and go, change areas of responsibility and develop further.
As a result, the administrative effort involved in creating certificates is increasing. Thanks to SAP-integrated software from easy, HR departments can handle this effortlessly. Certificate creation offers companies enormous potential for optimization. In most cases, standard processes are missing and the manual effort is enormous. In addition, several employees work on a certificate at the same time, since both technical work content is required as well as assessments and approvals by superiors. In addition, legal and internal requirements must be observed.
All this shows that writing a certificate is time-consuming and often nerve-wracking. The lack of interfaces to the SAP® ERP HCM system and manual processing increase the risk of errors. With easy Reference Letter for SAP® Solutions, you can streamline the certificate creation process in the long term. 
easy Reference Letter for SAP® Solutionsis a solution for creating employee references that is fully integrated into SAP and can be used across all locations. The application enables the creation of interim and final references in cooperation between the HR department and the evaluating managers.
The advantages of an integrated solution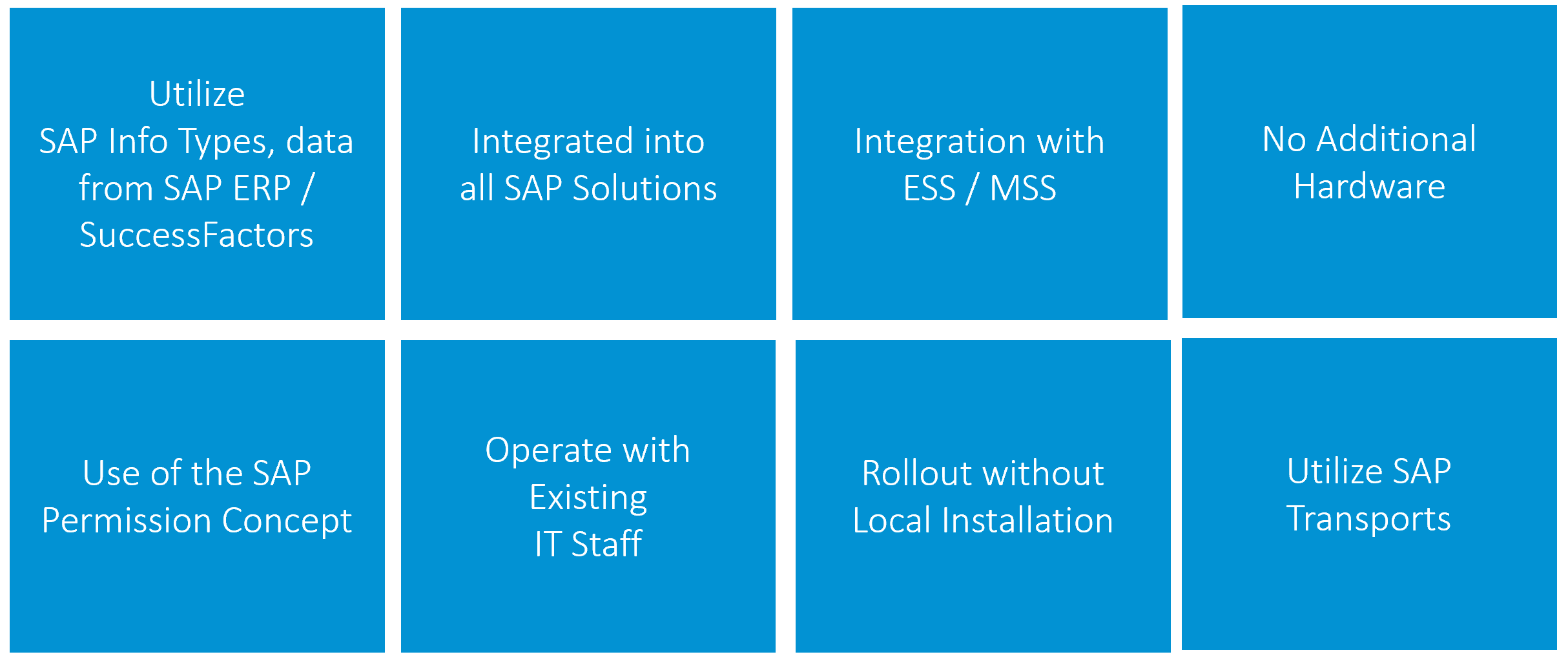 2. What modules/functions are there?
The most important functions
Automated process for certificate creation, integrated in SAP HCM
Use of SAP master data in the creation process
Provision of prefabricated and project-proven workflows
Delivery of standardized text modules (adaptable to your compliance rules)
Facilitated employee appraisal through a grading and text module system
Delivery in German and English languages
Document preview can be called up during each step
Overview of processing status available at any time
Complete integration into the SAP Fiori Launchpad
SAP Fiori Launchpad start interface with all essential applications for the different roles in the certificate process.
Optional: Access via mobile devices (SAP Fiori / HTML5)
Automated filing in the digital personnel file
Inclusion of SAP authorization system
Reporting on the certificate process
Customizable by the department without programming knowledge
The advantages
easy offers an electronic workflow for certificate creation in SAP HCM
Complete integration in SAP ERP HCM
Automatic determination of responsible managers and HR business partners
Intuitive creation of certificates for your employees
Reduction of administrative tasks in the HR department, more time for strategic HR work
Reduced processing and turnaround times
Consistent certificate quality/lower error rate
Reduced process costs
Balanced between standardization and individualization
Adaptable to your compliance guidelines
High transparency of the entire certificate process
Compliance with corporate identity through modular template structure (uniform company texts)
The Process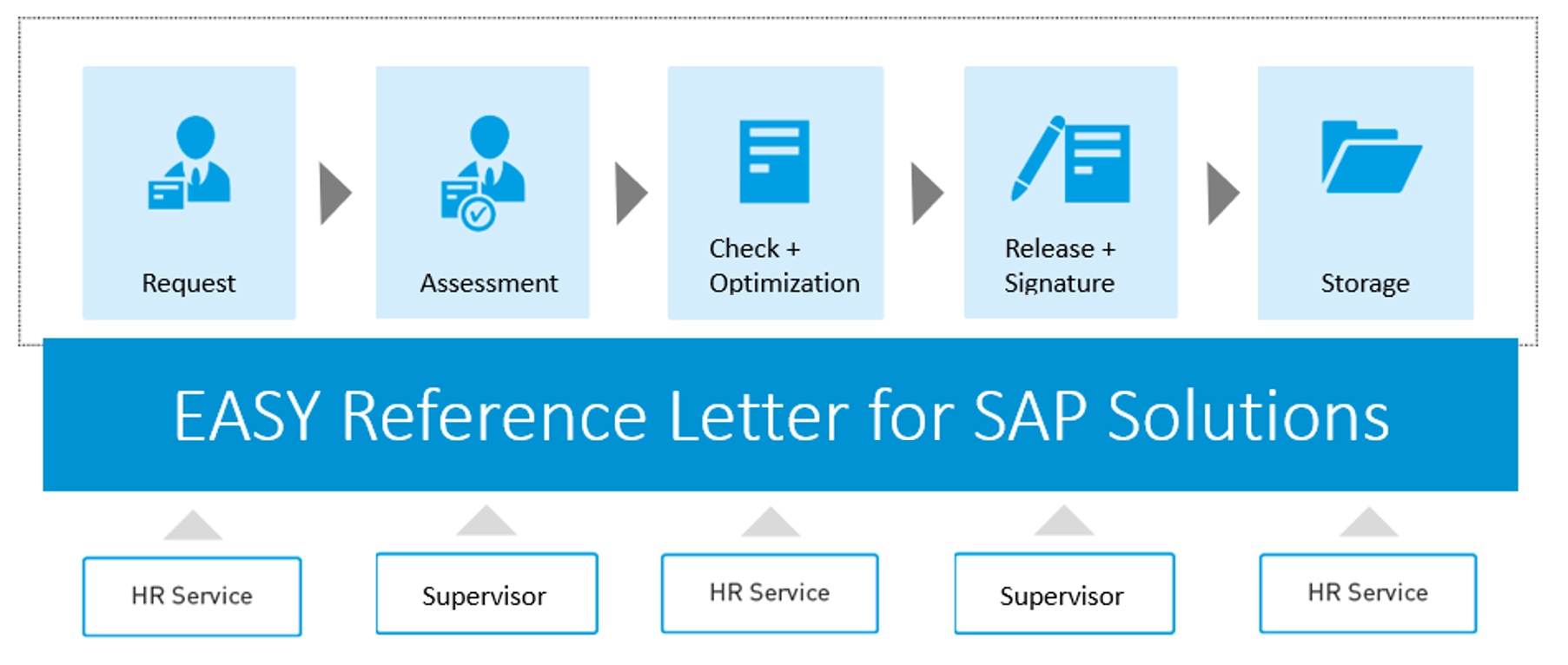 The architecture – an overview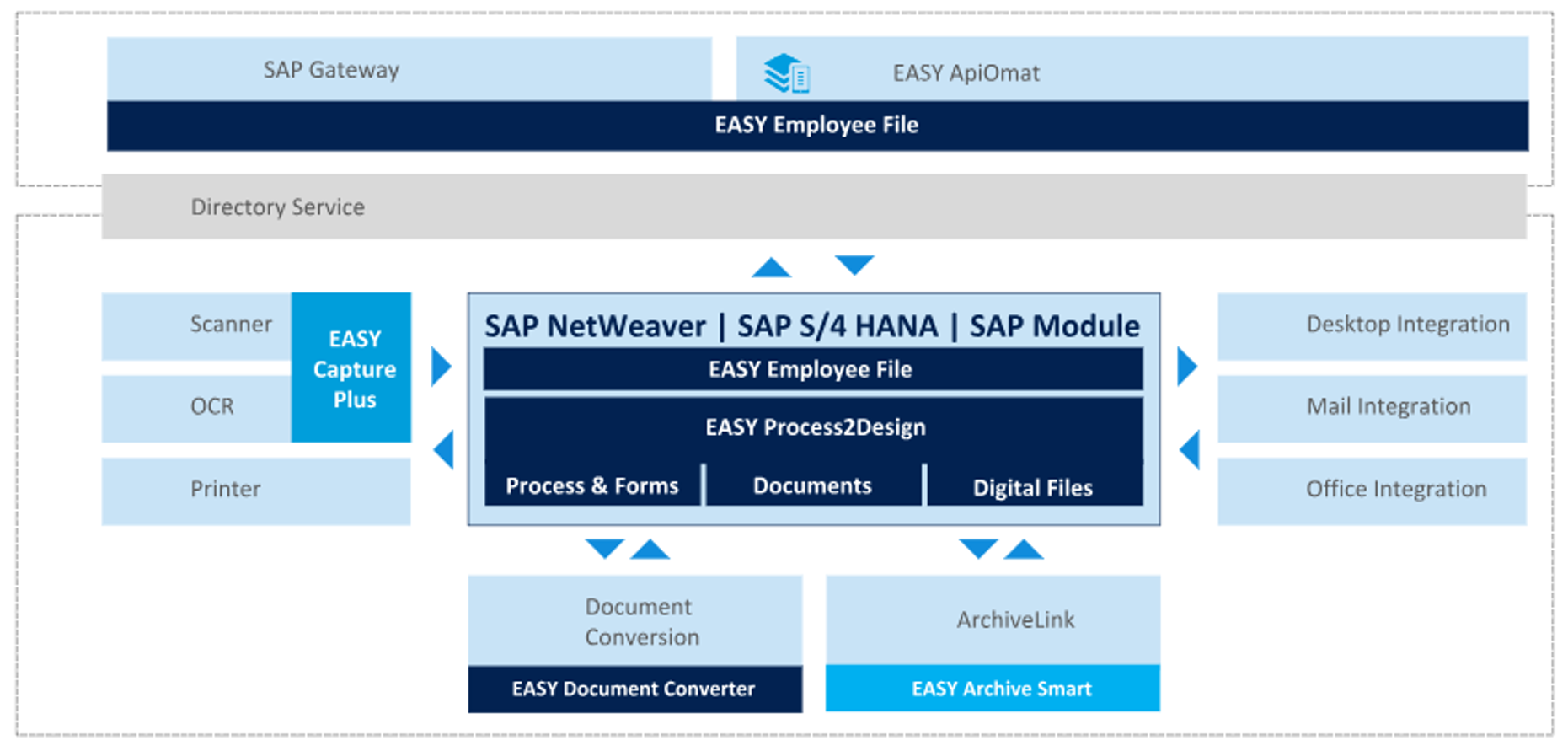 3. System requirement
SAP ECC 6.0 with 7.40 Basis incl. current patch status
SAPUI5 applications

SAP Fiori Launchpad
SAP NetWaver Gateway Version 7.40 (or higher) incl. current patch version
SAPUI5 libraries version 1.52.2 (or higher)
Current Chrome or Edge Browser

Document conversion

Operating systems Windows 10, 2012/2012 R2/2016/2019/2022 Server
Hardware minimum requirements Intel Core i5, 2.5 GHz, 2 cores, 2GB RAM, 10GB hard disk space, network card connection Data rate 1,000 MBit/s

Supplementary requirements of the Installation Guide