High performance in the capital: The Berliner Verkehrsbetriebe (BVG; Berlin Transport Services) brings their contract management up to speed with EASY.
The BVG is one of the largest municipal public transportation services in Europe. That demands perspective and flexibility – not only in traffic, but also in contract management. An integrated solution based on EASY PCM Contract Management smooths the way. It consolidates existing contract data from the BVG IT system with supplemental documents and correspondence and integrates them seamlessly into the applications which rely on SAP. The result is clarity, transparency, and a trouble-free cooperation across department boundaries.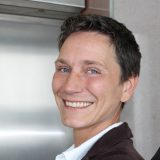 Especially in programming the interface to SAP Real Estate Management and the formulation and classification of the text modules, the EASY experts achieved a real masterpiece
BVG in numbers
0
Total sales in Euro (million)
0
Overall result in Euro (million)

Do you want to know more about our reference story BVG Berlin Transport Services?
These references might also interest you: