BKK Linde digitizes the paper process "family portfolio care"
Easy digitizing. All EASY.
DIGITAL SERVICE
FOR POLICYHOLDERS
Accessing healthcare should be easy and on-demand and for those insured with the Linde Corporation's Health Insurance, it is. BKK Linde built their newest digital service at startup speed while ensuring the project, and all future projects, will fulfill EU data privacy standards as well as special German insurance-data privacy regulations.

Results
Built first digital policy holder experience in a month
Modernized legacy IT for the digital world
Provides responsive web app with Angular
EASY ApiOmat enabled us to quickly and efficiently provide an excellent digital user experience while simultaneously meeting the precise demands of social data protection.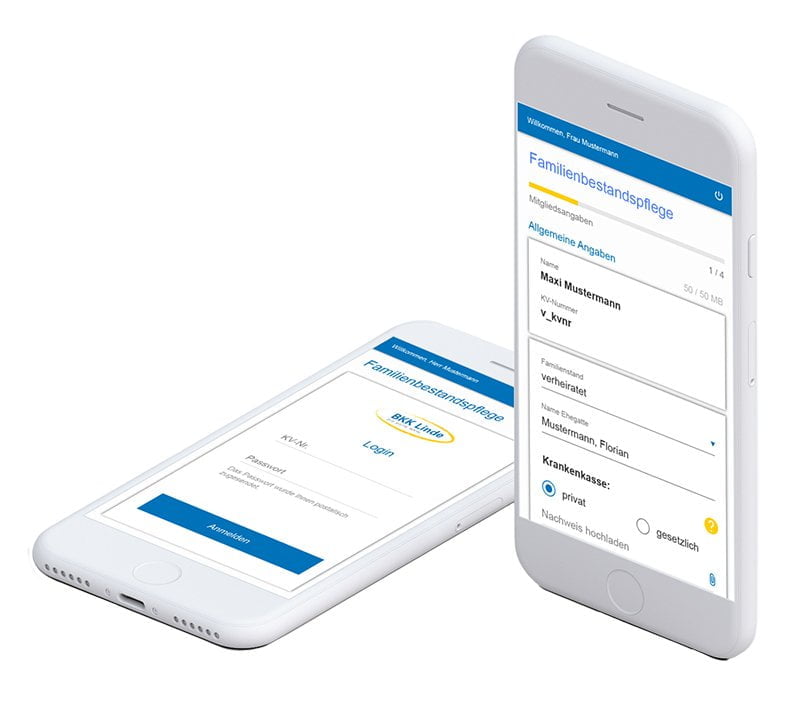 Download Customer Success Story
Please enter your data here. You will receive the information by e-mail after sending it.
These references might also interest you: