Kinopolis
All-star cast for contract management, accouting and human resources management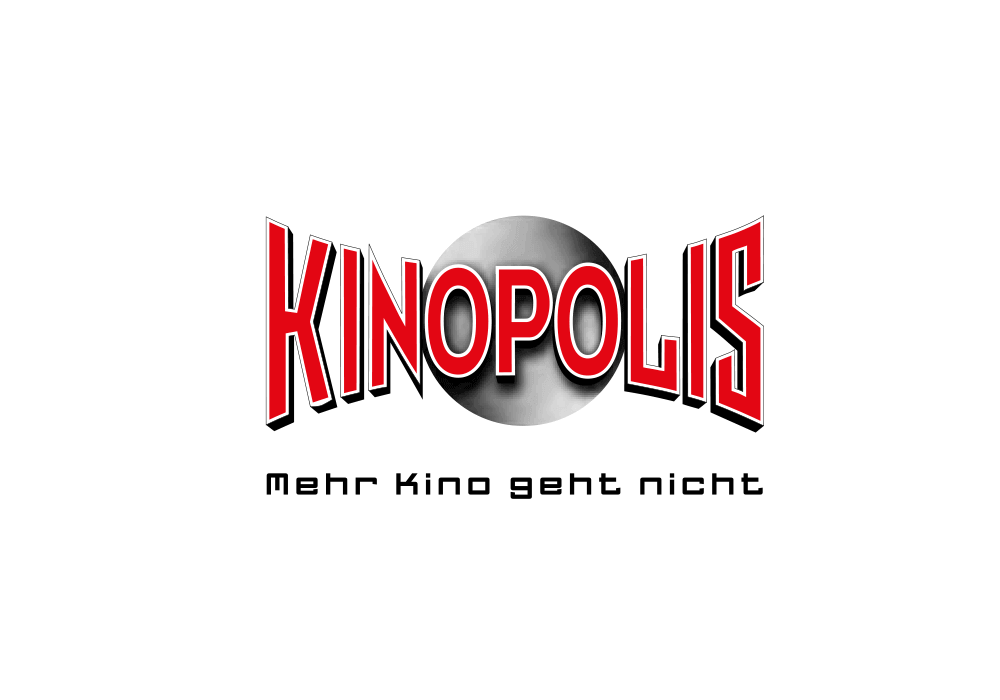 The big screen, Dolby surround sound, popcorn, nachos and soft drinks make every visit to the movies a great occasion. Whether it's Hollywood blockbusters or independent films: No home cinema can keep up with the atmosphere of a movie theater.
Only operators such as the Kinopolis Group and its partner easy software know about the sophisticated behind-the-scenes processes that make this possible in the first place.
Kinopolis Management Multiplex places its trust in solutions from EASY SOFTWARE
With a history dating back to 1905, the Kinopolis Group is one of the longest-standing movie companies in Germany. It manages some 17 movie theaters in southern and central Germany with a total of 137 projection halls and 26,300 seats. This includes the award-winning Darmstadt-based Rex art house movie theater as well as the Mathäser Filmpalast in Munich, which attracts more customers than any other movie theater in Germany.
The special thing about the Kinopolis Group: Every movie theater is run as an independent company, while Kinopolis Management Multiplex GmbH in Darmstadt takes the burden off the directors of the individual movie theaters with its responsibility for key areas such as accounting, contract management and payroll accounting. This is a very sensible approach, as without such support a modern movie theater company is very difficult to manage. "This is especially clear if you take a closer look at contract management, for example," explains Torsten Schwab, personnel officer at Kinopolis Management Multiplex GmbH.
"To run smoothly, a movie theater depends on suppliers and service providers and enters into many contracts. This starts with the rental, lease or purchase contract for the building, but also includes contracts which relate to the purchasing of snacks, drinks as well as bags of popcorn and drinking cups that are made especially for the movie theater. Then there are leasing and maintenance agreements for technical equipment, presentation, theater and building technology, as well as contracts with the building's cleaners, and last but not least, the film distributors." With so much to do, it's pretty much impossible for the on-site staff to keep track of the agreed deadlines and conditions.
EASY provides excellent software solutions. In the course of our research, we failed to find any other supplier whose portfolio included products for all of our requirements.
Thorsten Schwab,
Personnel officer, Kinopolis Group
PROJEcT-INFORMATION
The overall package is right
For a long time, managing all of the contracts also proved to be a challenge to the Management GmbH. The reason is clear. "Most of the contracts are individual contracts. For example, we don't manage just one service contract for the maintenance of our air conditioning systems throughout Germany, we have a separate contract for each location," explains Schwab.
It quickly became clear: Keeping track of everything on paper is like a herculean task – especially since the large filing cabinet that was used in Darmstadt to store contracts was bursting at the seams and the flood of documentation was increasing rather than decreasing.
"The contracts trigger processes which then lead to confirmations of orders, delivery notes, vendor invoices or maintenance logs. Many of these documents are still sent to us on paper, but increasingly arrive in digital form. Either way, it is necessary for us to assign them to the locations and contracts, check them on an individual basis if necessary according to the conditions agreed in the respective contract and file them in a legally secure way. Working with paper documents takes up a huge amount of time." A digital system of contract management was therefore necessary – ideally from a partner who was able to cover the further requirements. Kinopolis Management Multiplex GmbH was also interested in having a digital invoice management system and a solution for the payroll accounting and management of job applications.
Kinopolis found everything that it was looking for with easy software. In 2017, Kinopolis Management Multiplex GmbH introduced easy contract, which was then followed by easy hr. easy invoice was launched in the second half of 2019. "easy provides excellent software solutions. Something else was just as important to us, however: In the course of our research, we failed to find any other supplier whose portfolio included products for all of our requirements," says Schwab. "That's why our decision in favor of easy was straightforward." Working with contracts has become much simpler. The clerks find every contract in just a few clicks. They can view the contract text on the screen and upload linked documents. Everything is securely stored in the digital archive, and provided the user has the appropriate authorization, can be viewed from any location and any workstation. Moreover, the integrated deadline management ensures that no contractual date of termination is missed, and that conditions can be renegotiated in good time before an extension. Last but not least, easy contract allows everyone to work together on contracts.
As far as the contract management goes, there's no need to worry about a lack of space in the filing cabinet. Kinopolis expects the same from the digital accounting: More than 20,000 invoices arrive at the head office of Kinopolis every year. Until recently, the accounting department was based in a large room with filing cabinets on each wall. These contained the incoming invoices, each of which were sorted by location and archived by hand. Once a year, some the incoming invoices were taken to the basement of the building and archived according to the regulations.
That also meant, however, that finding a transaction document in an individual file was a very time-consuming task. And it was all the more difficult if the individual file was already in the archive. "With easy invoice, we are digitalizing the entire process," explains Schwab. "When we receive a paper invoice, it is scanned, assigned to a location in easy invoice, indexed and transferred to the responsible accountant for further processing on a digital basis. We expect this to lead to a significant reduction in the throughput times." In easy, the clerk can find all the documents required for the verification, such as an order or delivery note, together with the invoice. If there is a reference to a contract, thanks to easy contract, it is only a few clicks away.
easy invoice also offers additional advantages for invoices that aren't to be checked in the head office, but in the movie theaters themselves. For example, if goods are delivered on site, the invoice is received at the head office in Darmstadt. However, the individual locations are responsible for the verification, signature and approval. Whereas a telephone, mail or fax used to be necessary for this, easy invoice enables considerable time savings and increased transparency, because the colleagues on site can carry out the check directly in the system and every step is properly documented.
With more than 1,000 employees across all companies, the introduction of a central, digital HR system including the archiving of the personnel contracts was the logical next step – and for several reasons at once. On the one hand, students from schools and universities often work as service staff at the popcorn counter or at the doors. This means that the staff turnover is, of course, high. In addition to this, the head office requires access to all of the relevant documents, such as the study certificates, changes to contracts, applications for parental leave and much more to ensure the correct invoicing. And last but not least, the new General Data Protection Regulation (GDPR) has placed special requirements on the handling of personal data which requires special protection, erasure periods and much more. "With easy hr, we fulfill all these requirements and can provide information quickly at any time," says Schwab. "In particular, this applies to the applicant management system that we are currently introducing. After all, with each application we receive data that we are required to handle in accordance with the law. With the help of easy hr, we can ensure that the data is stored as long as possible and deleted as soon as necessary. It is no longer necessary to store any data at the individual locations themselves."
Today, 30 employees in the personnel department work with easy hr. In accounting, about 50 use easy invoice, in contract management 20 use easy contract. The rollout of the solutions was – and is – regularly addressed in dialog with the site managers. Schwab: "Two to three times a year, all site managers meet to exchange information. We use this forum to inform about the benefits of the solutions, and to answer questions. For example, why contracts should no longer be archived on site, or how easy makes everyday work easier. Thanks also to this information policy, the introduction of the solutions went largely smoothly. Individual processes or interfaces had to be tackled again in detail. But, says Schwab: "This is normal project routine. After all, a process often looks different in reality than on the drawing board. So you shouldn't underestimate the effort of an implementation project and you need a strong partner at your side. easy has not disappointed us here either; we are very satisfied with the solutions and support. The overall package is right."
the right data in the right hands
easyinvoice
If you have any questions, call us on +49 201 650 69-166 and talk to our experts.