The media group relies on the EASY PCM Process2Design solution for creating letters of reference. It is directly integrated into the digital workspace of the human resources department and supports managers and HR effectively in the creation of letters of reference. Those involved can use previously written text modules. As a result, the creation of letters of reference is accelerated, while at the same time the EASY solution documents the entire process.
One example of this is the creation of letters of reference. ProSiebenSat.1 offers a variety of training options from trainee programs to practical training to internships. The number of letters of reference that must be created every year is correspondingly high. In order to reduce the effort for the HR department and speed up the creation of letters of reference, the company has permanently improved the process. In addition, the EASY solution can also be used for other typical HR tasks, such as placements, changes to work hours, or salary increases.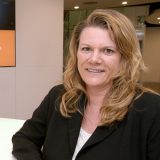 In comparison to other solutions, the software is equally strong in all three areas of forms, documents, and workflows. Thanks to the included business cases, we were able to start practical operation very quickly.

Did you know?
The ProSiebenSat.1 Group family of channels includes, among others
Free-TV

SAT.1
SAT.1 Gold
ProSieben
ProSieben MAXX
kabel eins
kabel eins Doku
sixx
Pay-TV

kabel eins CLASSICS
SAT.1 emotions
ProSieben FUN
wetter.com TV
Internetstream

SPORTDEUTSCHLAND.TV
ran FIGHTING
Do you want to know more about our reference story
ProSiebenSat.1?