Coordinate your digital change management in SAP®
Solve problems before they arise
A variety of departments can trigger changes in products – through an idea for developing a product further, for example, or to eliminate a flaw. It's obvious that companies want to maximize profits with product changes like these. But these changes often lead to discrepancies, because they were not cleanly evaluated, approved, and documented. That problem is easy to eliminate with digital change management in SAP®.
The challenges in change management
When there is a desire for a change, a game of telephone starts in the company. Employees in Purchasing, Controlling, Production, and Logistics phone or send emails to each other. Mistakes can happen here. For example, Purchasing notices that a material can only be obtained at significantly higher costs. Or an incorrect or missing calculation ultimately leads to a change not being profitable and even costing the company money.
Good cooperation: EASY adds change management to SAP®
Our EASY Enterprise Change Management solution supports and coordinates the entire change process in SAP® – from the reason for change or a change idea to technical and commercial evaluation and on to the final implementation in the change service in SAP® PLM® (Product Lifecycle Management) and other modules such as SAP® MM® (Material Management) or SAP® PP® (Production Planning).
With our Enterprise Change Management, you increase the speed in the processes and gain transparency there. And the best part is that you can immediately see if changes will pay off profitably or not.
Enjoy the advantages of a digitized change process:
Automatic process coordination for agreements and approvals for a product change
Dynamic integration of all participating departments
Validation of the (master) data
Simple and custom interface: everyone sees what they need
Central process monitoring for optimization potentials in change management
Automatic creation of change numbers, classification, and documents in SAP®
Processes that just work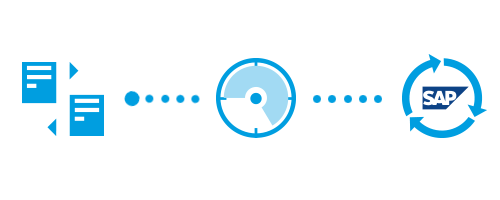 With EASY Enterprise Change Management, you avoid errors caused by media disruptions and information gaps, and you save time, because departments are automatically coordinated in the change process.
Documents such as technical drawings and calculations are also part of a decision. These are stored in document info records in SAP® and automatically linked with the change number.
Only when all approvals for the product change are available will the affected SAP® objects, for example the bill of materials or work plan, actually be changed in the SAP® ERP.
The process will be transparently available even years later through a process journal, so that you can track past decisions and services can still be provided.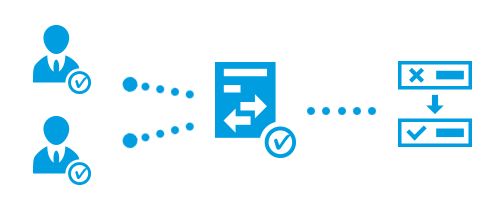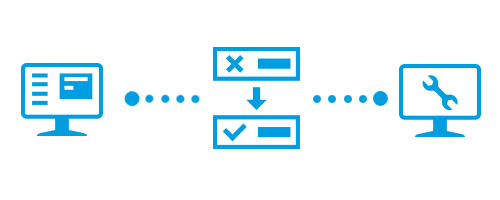 We offer a best practices version with our Process2Go. Of course, we can also adapt your change management to your needs and desires.
This also applies to the process flow and the process interface, which can be expanded with your necessary fields and tabs.
Our Process2Design solution is SAP® certified and 100% integrated into your SAP® system. The interfaces are web-based (Web-Dynpro, Fiori) and can be integrated with your intranet or an SAP® portal with no trouble. SAP® search help, validation tables, and permissions can be used without difficulty.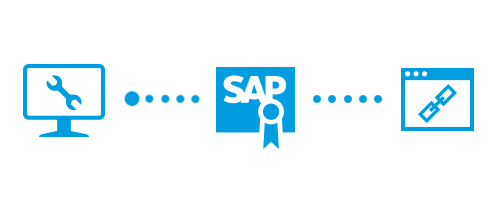 Why should you choose EASY Enterprise Change Management?
Established in the market
With over 12,800 customer installations, EASY SOFTWARE leads the market for the digitization and automation of business processes. Based on state-of-the-art technologies, we are able to deliver tailored solutions for companies of any size.
Flexibly adaptable
With our solution, we provide you a process derived from years of project experience which can be adapted to meet your needs. Benefit from our expertise.
Give us a call if you have any questions at +1 267 313 5780
or send your request via the contact form.