We are Easy
For 30 years, EASY SOFTWARE has stood for innovative software solutions. Today, our products and services have long been in use all over the world. Countless partners, customers, and users rely on them every day, and thus on almost 400 employees. Their expertise focus on service as well as their down-to-earth attitude give EASY SOFTWARE a face, and are a major part of our success. Get to know us and our team better!
Andreas Zipser

Chairman of the Management Board (CEO)

Andreas Zipser has been CEO and Chairman of the Management Board of EASY SOFTWARE AG since March 2021. With over 20 years of experience as a managing director in the software industry, he most recently successfully completed the strategic move from licensed products to the cloud at the British software company Sage as Executive Vice President & Managing Director Central Europe, and led the introduction of a new partner program for marketing cloud-based enterprise solutions. The graduate mathematician and business economist has expertise in the expansion and transformation of a software company as well as experience with cloud computing in medium-sized businesses.

Oliver Krautscheid

Management Board (CFO)

Oliver Krautscheid has been a member of the Management Board of EASY SOFTWARE AG since February 2020. Previously, he was Chairman of the Supervisory Board for approximately seven years. Until March 2021, Oliver Krautscheid occupied the position of sole Management Board member; since March 2021, he is CFO. A graduate in business administration, he is an expert in M&A and has more than 20 years of professional experience as an executive of technology companies. He worked in various supervisory boards of companies in growth and restructuring situations. Previously, he worked for the international consulting and auditing firms Arthur Andersen, McKinsey & Co. and KPMG.
Our experts. Your contacts.
A diverse company like EASY SOFTWARE survives on the people behind the brand. Below, we will briefly introduce you to a few contacts and experts in our team.
Martina Appold

Assistant to the Board

Martina Appold has been part of the EASY SOFTWARE AG team since 2000. She is the key contact for all queries directed to the Management Board and the Supervisory Board. She is also responsible for organizing the general meeting.

Marc Brudzinski

Head of Strategic Portfolio Management

In Strategic Portfolio Management, Marc Brudzinski is responsible for defining a unified, company-wide product strategy. In close cooperation with the product teams, Marc expands the potential of existing products and creates a seamless transition to new innovations.

Birgit Eijkhout

Head of Corporate Marketing

Birgit Eijkhout became Head of Corporate Marketing of EASY SOFTWARE AG in June 2017. She has great expertise in the marketing of ECM solutions and extensive experience in national and international marketing.

Dr Lutz Kohl

Chief Evangelist and founder ApiOmat

Lutz Kohl has been involved in app development for more than 10 years. As co-founder of ApiOmat, he has gained experience in enterprise software development in numerous app/web projects with international corporations. As Chief Evangelist he works on innovations and conveys the technical vision of EASY SOFTWARE.

Derek Lambert

Managing Director of EASY SOFTWARE INC

Derek Lambert joined EASY SOFTWARE INC in 2018 as Director of Sales, Americas. With a career in technology Sales and Sales Management that spans nearly 20 years, Derek leads EASY SOFTWARE's US team to expand our SAP and ECM customer base in the Americas region. Since April 2021 Derek is Managing Director of EASY SOFTWARE INC

Christian Märzendorfer

Managing Director, EASY Software Austria

Christian Märzendorfer is the Managing Director of EASY SOFTWARE GmbH in Austria since January 2011. His 20 years of EASY experience make him a very experienced Easyaner. During his time at EASY, he built up his own team in Salzburg and Vienna, Austria. In addition, he worked as a consultant for EASY partners from 1998 to 2010.

Christoph Nordmann

Head of Corporate Communication

Christoph Nordmann heads Corporate Communications at EASY SOFTWARE AG. Having worked in the healthcare and manufacturing industries in Switzerland, the Netherlands and Germany, he has extensive experience in setting up and managing communications departments and supporting change processes.

Stephan Pauler

Head of Finance and Administration

Stephan Pauler has been part of the EASY SOFTWARE team since 1993. As an authorized representative, he has been responsible for the Finance and Administration divisions since 2009. Thanks to his many years of professional experience within the EASY Group, he has extensive knowledge of our commercial processes, in preparing our annual financial statements at company and group level, and in preparing our financial reports.

Michael C. Reiserer

Managing Director EASY Software Deutschland and EASY ApiOmat

Michael C. Reiserer is an experienced entrepreneur, digital native and a passionate customer. As Managing Director in the EASY Group for EASY Software Deutschland GmbH and EASY ApiOmat GmbH, he is responsible for German direct sales.

Gerald Rüdiger

Senior Vice President Partner Management and International Business Operations

Gerald Rüdiger is responsible for the management of EASY SOFTWARE's national and international partner business. In addition, he manages the business in the Asia-Pacific region and supports our international subsidiaries in their growth strategy. He has a proven international track record and a long term experience in Software Business and Cloud Services. He joined the EASY SOFTWARE team in 2013.

Stefan Schmidt

Managing Director EASY Software Deutschland GmbH

Stefan Schmidt heads the Customer Success Organization division since 2020. This includes consulting and other customer care services. Before joining EASY in 2015, Stefan held management positions in various industries in Germany, Switzerland and the UK.

Andreas Schneider

Head of Business Unit ECM, authorized signatory

Andreas Schneider is responsible for software development at EASY SOFTWARE AG as well as the associated Development, Program Management, and Documentation departments. Previously, he worked for HENRICHSEN AG, most recently as head of the DMS Solutions department.

Rachel Taylor

DIRECTOR OF FINANCE AND OPERATIONS, EASY SOFTWARE UK

As Director of Finance and Operations at EASY SOFTWARE UK, Rachel Taylor drives business in the UK as well as the strategic cooperation with the extended management team from other EASY offices worldwide.

Andreas Tegeder-Behmenburg

Head of Controlling

Andreas Tegeder-Behmenburg has been Head of Controlling at EASY since 2019. His many years of international experience make him an expert for organizing processes on a global level.
OUR HISTORY
30 years of company history are filled with events and stories. Join us on a journey through three decades of EASY SOFTWARE and take a look at the milestones along our way.
Founding
The nucleus of today's EASY SOFTWARE AG was founded. The name EASY stands for Electronic Archive SYstems (Elektronische Archiv SYsteme GmbH). The purpose of the business: the electronic archiving and cost-saving handling of processes and documents. The first company office is in Düsseldorf.
First proprietary solutions
Just after moving to Mülheim an der Ruhr, EASY brings their first electronic archiving systems and applications for document processing, developed in-house, to the market. Even then, they could be integrated with company processes and interact with the most important applications in the company. Thus, they have diverse uses.
Branch Office in Austria
In order to develop and maintain a comprehensive partner network for all of Austria, EASY founded Easy Software GmbH, Salzburg, as an EASY distributor in the Alpine republic.
The AG is born
In 1998, EASY changed its legal structure. EASY SOFTWARE GmbH became EASY SOFTWARE AG.
Stock Market Launch
In the second quarter of 1999, EASY SOFTWARE AG ventured onto the stock market. It was listed on the Neuer Markt of the Frankfurt Securities Exchange. Some 90 percent of EASY employees took the opportunity to purchase shares in their company in advance. In 2003, the company moved from the Neuer Markt to the Geregelter Markt segment of the market (today: Regulierter Markt).
Crossing the channel
EASY SOFTWARE (UK) PLC is founded. It immediately takes over the care of EASY partners in the United Kingdom.
EASY in Asia and America
EASY SOFTWARE begins the development of a network of certified software partners in the Asia Pacific region. The same year, EASY launches a subsidiary for business in the USA and Canada with Easy Software Inc. in Exton, Pennsylvania, USA.
EASY purchases otris
The global partner network has grown and grown – and EASY strengthens their development expertise in the field of business process solutions. In the second quarter, EASY SOFTWARE AG purchases a majority share in otris software AG. otris has been a development partner since 2002 and is one of the most innovative market actors in the field of business process solutions.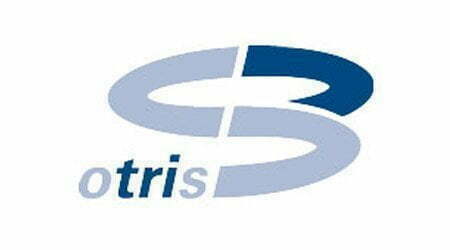 Represented in Turkey
Another branch office opens its doors. Easy Software TÜRKíE Lte. Sti., headquartered in Istanbul, begins work.
New CEO
Willy Cremers becomes CEO. EASY SOFTWARE AG begins a modernization and transformation process and launches the program EASY FIT, among others.
EASY Spirit takes the stage
With EASY SPIRIT, EASY redefines Enterprise Mobility. The development and integration of mobile apps in company applications is now easier than ever.
Change to a solution provider
EASY launches the EASY Cloud Platform. With the help of native Cloud apps and interfaces, it integrates existing infrastructures and connects people, processes, and systems. The EASY FIT program is concluded successfully.
At EASY WORLD 2017, EASY presents the Digital Agenda and makes plain the master plan for the coming years: EASY will transform from a technology provider to an important partner in digitization. The EASY Cloud Platform, with its Invictus innovation project, and the new EASY strategy consulting "beyond" underscore the claim.
"Evolution statt Revolution"
Dieter Weißhaar has been CEO of the EASY group since September 2018. With his credo "Evolution instead of revolution", Dieter Weißhaar has developed a new digital strategy – the EASY 21 strategy focuses on investment protection by integrating customers' existing systems into new solutions. Further cornerstones are internationalization, the expansion of cloud solutions, and the use of new technologies such as blockchain in companies. The theme of EASY 21 will be the motto of this year's EASY WORLD in September.
ONE EASY Family
The acquisition of Apinauten GmbH has opened an attractive and strongly growing cloud and digitization business for EASY. The EASY family grew by 45 new employees. The EASY ApiOmat as a scalable enterprise backend-as-a-service connects different systems through standardized communication and brings digital services to market faster.
At EASY World 2019, EASY presented exclusive showcases of the multi-experience platform ApiOmat as part of the EASY family. During this event, the results of the study with KPMG "When Data Drives Experience" were presented to the press.
Our mission
What we do and what our solutions are capable of already say a lot about EASY SOFTWARE. But even more than "what", "how" really tells you about us as a company. Our mission let you know how we think and what is important to us.