The EASY SOFTWARE AG Executive Board team is complete again with Heino Erdmann (54) joining as Chief Financial Officer (CFO) on December 1, 2021. The graduate in business administration will assume responsibility for the Finance, Controlling, IT, and Legal/Compliance departments.
Heino Erdmann can look back on around 25 years of experience in finance at various international companies. Most recently, he was Managing Director and Vice President Finance & Operations at the British software manufacturer Sage, where he was responsible for the Central European business. 
In the past, Erdmann, who was born in Düsseldorf, managed numerous M&A transactions and post-merger integrations in addition to his finance functions. He also brings extensive experience in the areas of reorganization, internationalization and corporate planning and control. At Sage, he successfully managed the transformation to a cloud and SaaS provider in his responsibility for the Central European business. 
At EASY, he completes the Executive Board around CEO Andreas Zipser, who is very much looking forward to the support of the colleague from shared times at Sage: "With Heino, we were able to win a very experienced finance and industry expert for EASY. He has already proven his excellent skills and experience in the areas of finance, controlling, M&A, and restructuring on several occasions, and I am very much looking forward to further developing EASY together with him and the entire EASY team."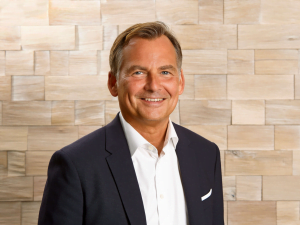 International experience
Steve Rowley, Vice Chairman of the Supervisory Board, emphasizes the importance of this personnel decision: "His outstanding CV and the projects he has implemented so far are an excellent match for the plans Battery Ventures as a technology investor, and we as the Supervisory Board, together with the Executive Board, have for EASY."
Erdmann confirms this: "In close and trusting cooperation with Andreas Zipser, I would like to use my experience to advance the multi-layered development over the next few years, and be part of EASY SOFTWARE's successful future history."
Download