Special times require special measures. The current situation is forcing drastic changes on every area of society. Routines that once seemed permanent – and included an unquestioned human presence – are suddenly on their way out, and in a new era in which "everything is remote" has arrived. Working remotely as an employee and using self-services as a customer were already simplifying daily life before the crisis. In recent months, however, these factors have become far more important: will this continue?
Remote working as a key element for employees' health
Looking to the near future – with the catchwords: "another wave/covid" – businesses are having to come up with more flexible ways of working and providing services. Keywords "remote working and self-services": people, and employees in particular, are currently trying to avoid direct contact with others; they are working at a distance, and opting to make use of self-service offers as customers, where these are available. It goes without saying that this is presenting businesses with challenges.
The reasons are clear. People don't want to infect either themselves or others. In brief: remote working has arrived, and it's here to stay. However, there is also a psychological dimension to this development. Health-related concerns alone, and the existential fears associated with the particular situation that many people face, should be reasons enough for managers to address this topic in detail. In this respect, offering self-services via apps, with an employee app, for example, can be a first step. Sending out clear signals and implementing measures to maintain employees' health with the highest level of priority, and monitoring their compliance, is therefore the order of the day. In this area, remote working is one of the essential elements, along with basic hygiene measures and an adequate spatial planning and information policy.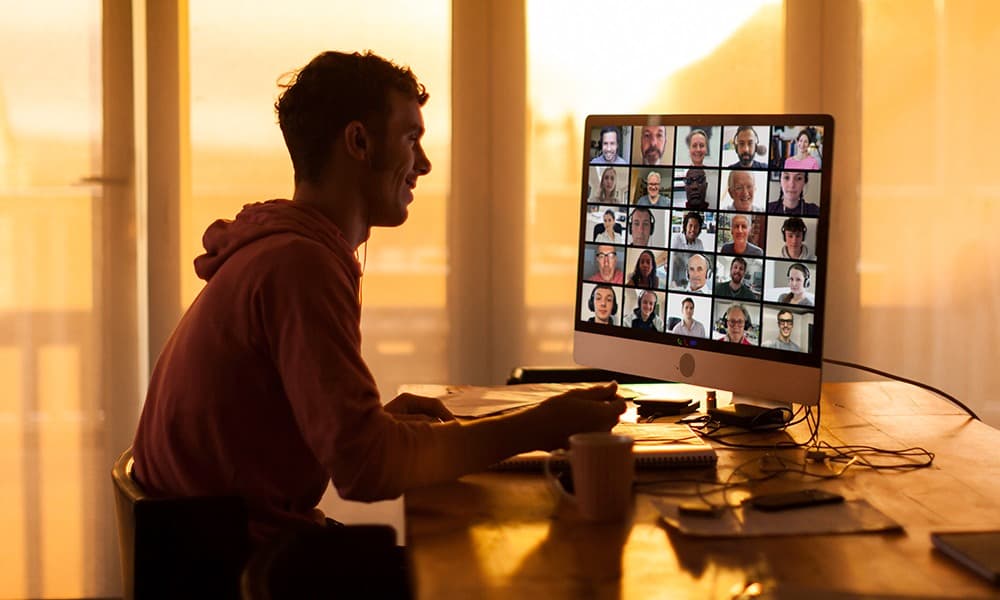 Asking their staff to work from home – employers respond quickly
It is clearly the case that many employers have already responded to this situation, as revealed by representative survey from Bitkom: for 33% of employees, location-independent working has been introduced for the first time, and for another 43%, the rules on remote working have been extended (Link to the survey (DE)). It is naturally the case that being able to ask employees to work from home depends greatly on the industry. As a sector which depends entirely on a human presence, for the manufacturing industry, remote working is presently a pipe dream. For everyone else, however, now is the time to take advantage of the new technologies and to offer remote working arrangements for employees and self-services for customers.
The remote working option – of essential importance for the future
The examples from the practical use of EASY ApiOmat at the statutory health insurance BKK Linde and Landesbank Baden-Württemberg (LBBW) show how remote working can be implemented in a short timeframe. Thanks to the flexibility of the EASY ApiOmat platform, BBK Linde, in particular, was already in a position to respond rapidly in March 2020 – and asked its staff team, including its customer advisors, to work from home. It only took 5 days from the decision until the implementation: that's how quickly the remote working arrangements were established. This meant that everything which was previously completed in direct contact with the customers and using analog methods, by mail, for example, now had to be completed digitally. The solution consisted of much more than "just" the possibility to work remotely. Self-services and the digital routing of the customer inquiries were also established. Details are provided in the whitepaper.