Greater transparency in the digitalization of the
incoming invoice processes at DK
The company DK Recycling und Roheisen GmbH is the biggest recycler of ferrous waste materials in the steel industry. With a high degree of precision, DK makes use of these waste materials to manufacture special pig iron for the foundry sector. The pig iron from Duisburg is sold and exported to America and Asia. With a tradition that stretches back more than 100 years, in the year 1876, DK was the first industrial company in the world to recycle waste materials. While DK continues to attribute considerable importance to progress and innovation today, it chose EASY as its partner for the development of its digital future.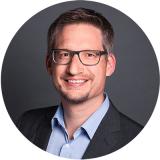 EASY has helped us with the sustainable digitalization of our processes. The cornerstones of our cooperation have been the considerable flexibility on the part of EASY and the excellent collaboration with our internal team.
Do you want to know more about our
reference story DK Recycling?
These references might also interest you: