Added security in times of growth – thanks to EASY
At one of the world's leading retail partners for digital photography, smartphones and computers, around 3,500 parcels are sent out on normal days from its headquarters in Monheim, Bavaria alone.  During Christmas business, this figure can be as high as 10,000. Short delivery times and optimal stocking are a must for the rapidly growing company. Therefore, the internal document workflow must also be fast.
For this purpose, the company has taken EASY SOFTWARE solutions in-house to completely replace its paper-based document and archive system. Read the free reference report to find out how a proven mix of GoBD-compliant long-term archiving and powerful workflows have greatly optimized processes at Hama.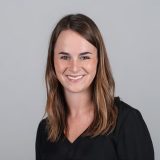 We looked at several vendors and quickly ascertained that EASY software and its solutions best suited our specific requirements. We started with EASY Archive including the scanning solution EASY Capture, and then introduced EASY Documents and EASY Invoice. There were only a few months between the signing of the contract and the go-live.

Would you like to learn more about our reference story Hama?
These references might also interest you: