Hama
Safe growth through digital processes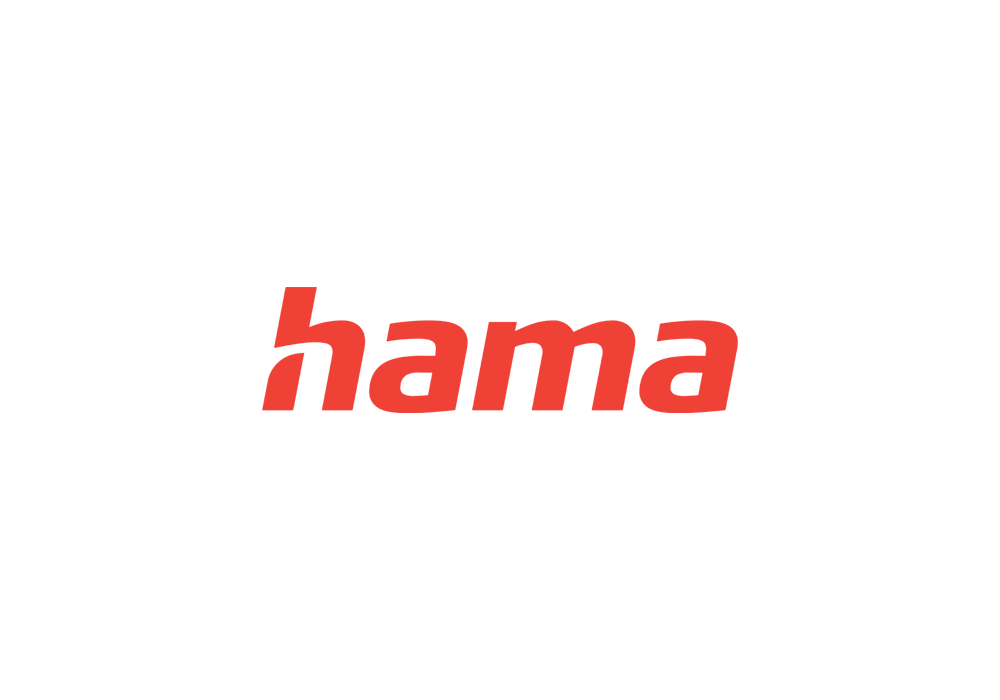 In the 1980s, Hama was principally known for camera accessories. Since then, the company has grown hugely, and with accessories for digital photography, smart­phones, computers and much more, it is now one of the world's leading retail partners.
On normal days, Hama ships some 3,500 parcels from its headquarters in Monheim, Bavaria, alone. An advantage for growth: With the help of easy capture, easy invoice, easy documents and easy archive, Hama digitally maps its entire invoicing and documentation system.
Thanks to EASY Hama was completely digitized
A company experiencing strong growth obviously has the right offer in the right quality and at the right price – things that certainly apply to Hama in recent decades. Founded by Hanke Martin as Hamaphot KG in the year 1923 in Dresden, the former family business has long since grown into a global retail group with a varied range of pro­ducts.
Hama employs 2,500 people around the world in 16 branches. The portfolio of the high-quality provider comprises 18,000 products in the areas of consumer electronics, computers & communication, gaming, photo & video, school & leisure and home applications.
And its claim is as follows: These products should always reach retailers rapidly. Quick delivery times are a must, as is optimum stocking.
Shipping up to one half a million articles a day. Hama has consistently expanded its shipping capacities. The ultra-modern warehouse at the Monheim site comprises a manual and a fully automatic high-bay warehouse, and can respond to orders from dealers in a flash – from the complete range through to the individual product, which is still taken off the shelf by hand and assembled. Orders received before 13.00 hrs leave the company on the same day. In total, some 3,500 parcels are shipped out daily to numerous points of sale from the headquarters. The maximum capacity at peak times, during the Christmas season, for example, allows for 10,000 parcels to be shipped.
We looked at several vendors and quickly ascertained that EASY SOFTWARE and its solutions best suited our specific requirements.
Anna Regler,
International Process Management Sales Hama
mil. euro turnover (2017)
PROJEcT INFORMATIONEN
Hama tracks its entire documentation processes with easy
It goes without saying that the handling of such a range and volume of products poses a considerable chal­lenge at the processing level. After all, several different departments are involved before a product is on the shelf and ready for the end customers. From the merchan­dise management and the ordering to the logistics and accounting, to name just four.
Another fact: Growth as strong as that achieved by Hama at the turn of the millennium in particular leads to a big increase in the amount of documentation. Not least because the legislator is becoming more and more demanding in terms of accounting and archiving – with the keyword being "GoBD" (Principles for properly maintaining and storing books, records and documents in electronic form and for data access).
Those responsible at Hama quickly realized: The paper­based document and archive system was in urgent need of replacing. Ideally, with a solution that allows for rapid and uncomplicated long-term digital archiving in accordance with the GoBD, which simultaneously over­comes system boundaries to the leading applications in merchandise management and accounting, and also supports processes more efficiently with high-capacity work flows.
Kristina Ebert, herself a software developer at Hama, recalls: "We quickly found out that with its solutions, the easy software best suited our specific requirements. We started with easy archive, including the scan solution easy capture, and then introduced easy documents."
Today, Hama tracks its entire documentation processes with easy. The key archive list clearly illustrates the huge volume of documents that we are talking about here: In addition to one archive for incoming invoices and one for outgoing invoices, there are archives for orders, purchase orders, credit notes, debit notes, travel expense reports and quality assurance documents, such as inspection reports and safety data sheets.
Some of the documents that are sent to the company by email are created as a new folder in easy documents straight after their content has been checked, before being archived on an audit-proof basis in archive after the work flow has finished. Before scanning with easy capture, the staff team provides paper documents with a bar code. Important meta data, such as the invoice number, invoice date or debtor address are still entered manually by the team, before the document is saved on an audit-proof basis in one of the digital archives. There were only a few months between the signing of the contract and the go-live.
The work flow functions have proven to be particularly useful. "Long distances have arisen due to the various locations. An example of this is the incoming invoice work flow. The colleagues that partake in the invoice processing, from the receipt to the verification and approval of invoices through to the creation of the accounting records, are located in different departments in different countries," explains Anna Regler, Project Manager in International Process Management at Hama. "For this reason, we have developed our own work flow which is based on the standard easy invoice module. This ensures that the invoices are checked rapidly and approved in all of the different departments."
The devil is in the detail, however. After all, at Hama, complex and individual approval rules sometimes apply. While some incoming invoices can be approved directly by the recipient up to a certain amount, in other cases – especially for bigger amounts – several approvals are necessary.
"It would be difficult to keep track of all the invoices and their current status on paper. Our work flows, in contrast, forward each invoice to the colleagues involved on the otherwise specified path. They create transparency and enable us to provide information. Last but not least, they also use escalation levels to ensure documents are processed promptly and then posted in the merchan­dise management system," says Regler.
Incidentally, Hama has its own approach when it comes to the staff representation arrangements. In this respect, the documents from most work flows are forwarded to a responsible depart­ment for processing and checking – and never to just one person. For this purpose, groups have been created in the system which are jointly responsible for checking the documents. "This way, individual staff representation arrangements are eliminated. In addition, a document cannot go unnoticed in an in-box, because other colleagues also have access to it," explains Regler.
Hama carries out many adjustments to the work flows as well as to Capture and the archives independently with its own development team. The specialists at easy are only consulted when it comes to more complex issues. Anna Regler: "In addition to the efficiency and flexibility of the solutions and the professional support, this is one of the main reasons why we have been so satisfied. It is accepted that we have our own expertise, and that we can contribute some of the development work by ourselves. The easy team is always there to support us and help us whenever we are faced with challenges that we aren't able to master on our own. Our collaboration is extremely cooperative."
And it pays off: Thanks to easy, Hama benefits from a considerable number of automated processes in the area of document management. Some 800 employees in the Group use the solutions. Approximately 20,000 incoming invoices per year are processed reliably and quickly by the systems.
And soon this could take place even faster, as Hama is currently considering introducing an automatic document reader. This would capture meta data automatically, so users would only have to check the read data briefly before triggering the work flow. "This could allow us to save more time and effort. This is important, because in the age of digitalization, we are dependent on lean and efficient processes," explains Regler. "easy is of great help to us along the entire process chain, whether it is a paper document or a digital document. With easy, we feel equipped for any process inquiry."
And this will also apply to the area of contract management in the future: easy contract is currently being piloted. The solution could help Hama maintain an overview of a large number of contracts and contractual deadlines all the time, and to prepare for renegotiations in good time – after all, there are huge numbers of contracts due to the different company departments. Hama is also considering making the functionalities of the existing easy solutions available on a mobile basis, so that employees can intervene and become active in the work flows regardless of the time and place.
the right data in the right hands
easyarchive
If you have any questions, call us on +49 201 650 69-166 and talk to our experts.
the right data in the right hands
easyinvoice
If you have any questions, call us on +49 201 650 69-166 and talk to our experts.