IHK Würzburg manages employee appraisal
The voice of IHK Würzburg-Schweinfurt, that district's branch of the Chamber of Commerce, carries weight in Lower Franconia: With its staff of nearly 130, the Economic Chamber represents the interests of its members. It recognized the importance of digitization as a topic with site relevance very early on, setting a good example: in the HR department, it is using a digital appraisal management system based on EASY HR.
Performance dependent remuneration models have long been a commonplace in enterprises, as has consistent employee development. Correct use of these promotes the enterprise's efficiency, as well as employee commitment and satisfaction with their employer. It is exactly for this reason that these personnel tools have already been in use with IHK Würzburg-Schweinfurt for many years.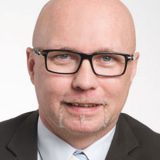 The users were passionate about the self-explanatory interface and ease of use of the application right from the start.
Do you want to know more about our
reference story?
These references might also interest you: