Information islands are a thing of the past at the Karl-Franzens University. The goal was achieved through the introduction of an electronic contract file solution from EASY SOFTWARE. With six faculties, 31,500 students and almost 4,000 employees, the Karl-Franzens University Graz is one of the largest universities in Austria. The contracts they conclude with their business partners are correspondingly diverse and numerous.
Since the end of 2011, the Karl-Franzens University Graz has been acquiring an IT-supported solution for their central contract management and would like above all to improve their contract management to prevent missed deadlines, administrate all original contracts and make them transparently available to all affected positions. Away from information islands – and into transparent digital contract management.
The university chose the solution from EASY SOFTWARE AG at the end of 2011 due to its breadth of functions, deep capacity for integration in the university's IT landscape and the best cost-performance ratio. With its digital contract file, EASY nextPCM Contract Management represents the solution of choice. All information objects can be found bundled in one place, from scanned paper documents, email, Office files and other digital formats. A clear gain in efficiency and transparency.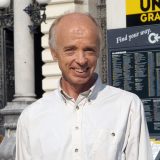 It would be possible to implement contract management using just SAP NetWeaver Folders Management alone. However, EASY nextPCM offers much greater functionality and usability.
An archduke as founding father
0
Archduke Charles II founded the second-oldest university in Austria in 1585
Faculties
0
At first, it consisted of a Philosophy faculty and a Theology faculty in the Jesuit college
0
The faculty of Law followed in 1778
0
The modern campus came into existence in 1870

Do you want to know more about our reference story
Karl-Franzens-University Graz?
These references might also interest you: