SAGA Group
Available around the world, archiving made easy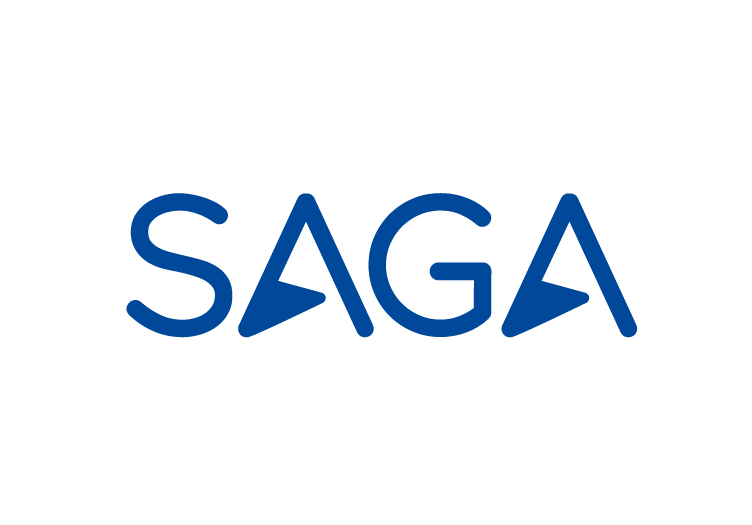 Saga Group, famous for providing holidays and insurance products tailored to the over-50s, prides itself on delivering an exceptional service. Between the two customer-facing parts of the business, and group central services, the company operates across five locations in the UK. It also liaises closely with its ship-building partner in Germany, responsible for assembling Saga's new boutique cruise vessels. The first ocean-going ship was launched in 2019, a second is currently being completed, with plans for a river cruiser to follow.
EASY ARCHIVE enables Saga's new boutique cruise ships to react instantly to customer feedback
Whether the business is processing motor insurance claims, completing holiday bookings, or following up on customer feedback, speed and efficiency make the difference between a good customer experience and a bad one. With this in mind, Saga Group adopted a paperless strategy some years ago, which it cemented by setting up a central administration and data office and implementing easy archive.
Today, up to 90 per cent of incoming mail is scanned, prepared and directed to where it is needed in the business electronically, giving any authorised user at any location instant access to its contents.
"With the exception of certain confidential items and any junk mail, everything is captured and filed electronically," explains Marina Uden, Saga Group's Customer Data Quality Assurance & Capture Systems Manager. "Once documents have been prepared and scanned, the information is archived onto the EASY platform so the business can see it. We then keep the paper for between 1-3 months, after which it is destroyed. Having everything available electronically means people anywhere can find it quickly, nothing gets lost, and we're not at risk of breaching confidentiality."
In our insurance business, the speed of information access has a direct impact on the customer experience too, minimising delays in the event of a claim.
Marina Uden,
Customer Data QA & Capture Systems Manager, SAGA Group
PROJEcT INFORMATION
documents are always available at the click of a mouse
The volumes of paper flowing into Saga can be substantial, but electronic handling and processing means the business doesn't need to give up space to row after row of physical filing cabinets; nor do processes grind to a halt because a document can't be tracked down. Those documents might relate to no-claims discounts for insurance customers, or holiday bookings for travellers.
In the case of the cruise business, the easy archive system also forms the basis of the shipbuilders' document management system, so that ship designs and drawings can be shared readily between operations in Papenburg in Germany, and Saga Group in Folkestone, Kent.
The ability to bridge distance so effortlessly comes into its own from a customer feedback perspective too. As holiday-makers complete a trip, they are encouraged to fill in a feedback form which provides Saga with a chance to keep improving the customer experience. Using paper for this exercise is a more immediate and inclusive approach, compared to reliance on feedback online, and Saga loses no time in feeding this through to operational teams, thanks to easy archive.
With the new cruise ships, the ability to act on feedback swiftly is critical to perfecting the customer experience. "If we scan the questionnaires in the morning, teams can access the comments by noon, which means any issues can be corrected while the ship is still in dock," Marina says. "A 3-hour turnaround is incredible for any business!"
The impact of this level of responsiveness is 'dramatic', she adds. "Particularly with the new cruise ships, we're very keen to get the experience right. In our insurance business, the speed of information access has a direct impact on the customer experience too, minimising delays in the event of a claim. For example, if staff need to go back and look at what the customer told us at any point, our teams can call up that information instantly – enabling them to move things along swiftly."
Before implementing easy archive, Saga Group used a more rudimentary archiving solution, but it fell short of the business's needs, so some departments implemented their own systems. "easy archive is so much easier to use," Marina notes. "It feels very intuitive, and it is a web-browser enabled system, so people can access the contents online from anywhere. Storing and accessing documents is so much more straightforward."
Although Saga doesn't currently use optical character recognition (OCR) to extract searchable data from its electronic documents, Marina envisages that this capability would be valuable if the Group decided to add it in future. She can see potential for introducing more self-service features for customers in future, too.
easy archive is certainly a valued asset for the business. "90 per cent of the Saga organisation uses it," Marina says. "When we looked at our use of easy, and talked to our insurance business about freeing up some capacity as they still have their old archiving system in use in parallel, they refused! They find easy so much easier to use, and were not going to give it up under any circumstances."
As for easy as a supplier, Saga could not be happier with the relationship, Marina concludes. "Our account manager has been amazing, most recently in pushing to get an upgrade through for us," she says. "And our support manager is always on hand if there are any queries. The service is spot on; they help out no end, whatever we need."
the right data in the right hands
easyarchive
If you have any questions, call us on +49 201 650 69-166 and talk to our experts.