Vhi
Cloud for Health Insurer: Digital upgrade at the right time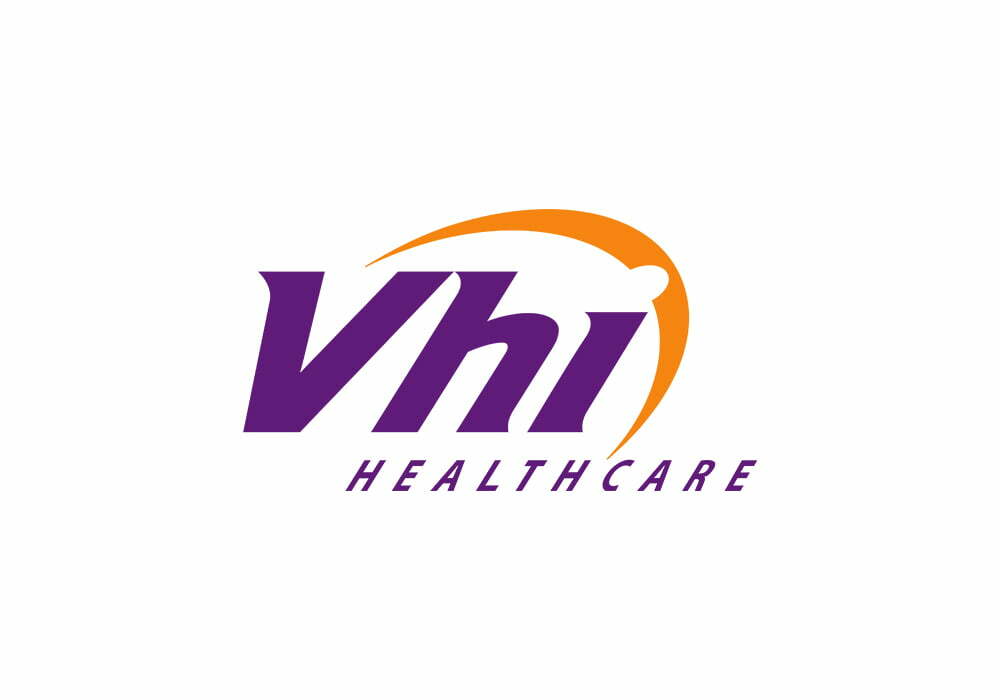 Vhi Group is Ireland's leading health insurance provider, serving more than 1.1 million custo­mers with a diverse and growing range of products and services. Its clients include priva­te individuals as well as employers offering private healthcare schemes to their staff. The Group, founded in 1957 in Dublin, employs over 1,000 people across four locations across the Republic of Ireland.
EASY SOFTWARE Delivers Vast Document System Upgrade & Cloud Migration for Ireland's Leading Health Insurer
With so many policy and claim documents to keep track of, Vhi has long relied on electronic document archiving technology from easy to store this content securely and cost-ef­ficiently. The relationship between the two companies goes back almost two decades, Vhi's last upgrade taking place in 2016.
The easy archive platform has always been so stable and reliable, underpinning such high volumes of documentation that, when Vhi Group decided to expand its product range and simultaneously overhaul the way it manages customer 'paperwork', easy was the obvious first port of call.
"We've used the platform very heavily and it's been extremely stable as an archive for policy and claims documentation," explains Vhi's Senior Technical Architect, Claire Moore. "One thing that's quite advanced in our use of easy's technology has been our exploitation of the easy front-end and multiple integrations/connectors. This has made it possible to seamlessly inte­grate document retrieval with our various in-house systems and into our customer portal. And our customers can access their own documents too, via a portal. It makes for a very intuitive and efficient user experience."
They make us feel valued as a customer, as though nothing is too much trouble. We have always felt we are in very safe hands.
Claire Moore,
Senior Technical Architect bei Vhi
PROJEcT INFORMATION
significant increase in performance
Strategically, Vhi had begun to branch out into other areas of insurance, including mortgage protection and life cover, as well as health and wellbeing programmes.
Taking the opportunity to simultaneously upgrade to the latest document management tech­nology, the company also wanted to be smarter in the way it created, distributed and managed customer documentation. Ambitions included improving the quality and colour of output; tailo­ring more of the content to individual clients; and rewarding policy-holders for choosing the online documentation option.
With more variance in the content, Vhi also wanted to be able to archive exact copies of ever­ything that had been issued to each customer. On the claims side, additional content for reten­tion would include electronic capture of evidence/receipts submitted via a new VHI 'Snap and Send' app.
To manage all of the different content and the different channels of distribution, Vhi had inves­ted in a new orchestration tool so as it upgraded its document management/archiving platform it needed to ensure the two technologies would work together from day one.
The new easy Upgrade Project, commissioned in November 2019, involved moving Vhi's already very large document archiving platforms – containing some 37 million documents – to a new virtualised infrastructure, comprising faster and more up-to-date equipment and Windows operating systems. This needed to go live in time for a massive renewals activity in April/May 2020.
As the project neared its final stages, the COVID-19 pandemic struck – sending staff and custo­mers into lockdown. This had two immediate sets of implications for Vhi. One was ensuring customer-facing staff could still access and process customer documentation. The other was proactively getting in touch with clients about plans for redistributing policy payments in line with disruption to private health services caused by the COVID crisis.
"In Ireland, all private hospitals were opened to the public during the outbreak. As we were paying out fewer claims at the time, we wanted to pass the money back to our clients. The upshot was that, over a period of 2-3 weeks, we were sending out documents about this to most of our 1.1 million private healthcare customers. And that was on top of our usual workload."
Despite COVID, the new easy system went live, as planned, at end of March 2020, leaving the planned margin before the April/May renewals programme. But now Vhi needed to respond to the evolving pandemic with a new mass contact cam­paign – re-calculating policy rates and issuing new documentation to all VHI customers. It is testimony to the robustness of the easy platform that the new system supported all of this activity without incident, Claire says.
"All of this new, unforeseen activity came just 2-3 weeks after the system go-live," she notes. "We wondered whether to revert to the old system, or take a leap and hope the new, updated platform would perform as expected. We decided on the latter. The good news is that the system was fantastically stable, and the easy team – as usual – was there for us every step of the way, just in case."
The exceptional COVID conditions proved a great test of the new system's capabilities, she adds. "Before, we just had the one server whereas in the new set-up we have a separate database server and application server, and the uplift in performance has been significant. We've added new archives to the platform too. All of this additional capacity helped underpin the new mass-contact campaign.
"Because everything is tightly integrated, and part of an online offering, the fact that staff were working remotely wasn't an issue," Claire adds. "We could simply email customers to let them know their documents were online. And, as they logged in we could see the strong interest in the form of heavy traffic, so we knew customers had received the contact and were engaging with the refund offer."
Reflecting on the rollout, Claire marvels at how seamless the delivery and support was against a backdrop of alarm and chaos in the workplace and in the market. "The continuity of easy's service through the lockdown was really impressive: there was no slowdown getting this across the line, which is remarkable," she says.
"The whole team went above and beyond to make this happen, using WhatsApp for quick responses, and generally thinking outside the box. That's one of the things we like best about working with easy," she adds. "They make us feel valued as a customer, as though nothing is too much trouble. We have always felt we are in very safe hands."
The updated easy platform introduces additional functionality too, such as easy business interface ser­vices (EBIS) and RESTFul Content Web services (CWS), some of which Vhi hasn't had chance to explore yet. "Our data analytics team is very interested in the new insights we'll have access to as users and customers engage with more content, especially as we're planning new systems linked to easy," Claire hints. "But for now we're just delighted with the continuity of service we've experienced and the stability and performance of the latest easy technology. The strong relationship we have with easy, and their in-depth understanding of our processes and systems, has once again confirmed that we've absolutely chosen the right partner."
the right data in the right hands
easyarchive
If you have any questions, call us on +49 201 650 69-166 and talk to our experts.