EASY for SAP®
SAP Add-ons for all business processes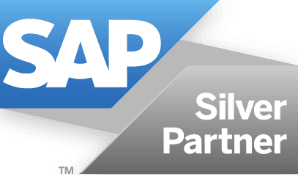 More power with SAP certified add-ons
EASY refines your SAP applications and enables integrated digital, optimized and automated processes with add-ons. This reduces complexity, improves efficiency and ensure stability and investment security through our SAP-certified integrations with EASY Process2Design for modern S/4HANA systems.
Experience digitalisation easily and quickly with EASY for SAP, your partner for on-prem, hybrid or Cloud solutions for SAP software. All our on-prem products are SAP certified.
Add-ons for refining your SAP
Human Resources processes
Human Resources processes
Well-equipped for the future: The add-ons for SAP® HCM® close digital gaps in the SAP system and let you keep the 360° view – and without Excel lists.
Procurement processes
Optimized workflows: With EASY Procurement Management, you can handle challenges in the procurement market with ease – for a gain in transparency and efficiency.
Master data management
Smooth production or fast sales processes only work when they are based on clean master data. With our add-ons for material and customer master data, you can simplify and automate your master data creation across all departments.
GDPR-compliant archiving with SAP® ILM®
GDPR-compliant archiving with SAP® ILM®
Personal data have a lifecycle. Learn how to meet the requirements of the GDPR with our archiving interface EASY WebDAV for ILM.
Revision-proof work with documents
Revision-proof work with documents
With EASY for SAP, you can quickly store all documents in compliance with the law and make them available directly from the SAP system together with the corresponding SAP records – for well-founded decisions and quick audits.
Digitization made easy
The multi-experience platform EASY ApiOmat links digital technologies with business models and allows companies to implement ideas innovatively and flexible. Companies can quickly develop new applications for any frontend.
Think big, act fast & EASY
Process2Design & Process2Go – the low-code tools of choice for volatile markets and structures, new areas of business and communication channels
"If a supplier asks why an invoice hasn't been paid, staff no longer have to go off to hunt through a pile of paperwork. They can see immediately whether and when it was posted on the system and advise if there is an issue with the payment."
Your partner for SAP software
SAP project quality
We believe that your business success is based on solid, powerful IT and that lean processes with a uniform IT architecture creates significant competitive advantages. To do this, we invest in the high quality of our projects, from conception to implementation.
SAP consulting quality
Our consultants, project managers and developers receive regular training. For new requirements, working groups are formed to analyse the situation and define measures. We also use internal meetings and lessons learned workshops to continuously improve and benefit from mutual experiences.
Innovation and investment protection
Depending on our customers' individual requirements, we rely on standardized best practice products or develop custom solutions. This is how we raise your business model and make digitization easy.
Seamless integration in the SAP system
On-prem, hybrid or Cloud
No additional hardware, no training
Simply good, lean processes
We would love to hear from you