Accounts Payable Automation
From the document jungle to digital invoice processing
We've been hearing about the "paperless office" for a while. With electronic invoice processing from EASY Software, you can count on it being the right solution at the right time. Gains in efficiency and transparency through Accounts Payable Automation are waiting for you with the digital invoice receipt process. Get started now.
Advantages of our Accounts Payable Automation Software
Transparency: Status of incoming supplier invoices, change steps and employee responsible readily available at all times through Accounts Payable Automation
Responsibilities: Proxy and substitution rules can be set for absences due to holiday or illness in accounts payable
Planning security: Effective cash flow planning is provided by the digital incoming invoice processing. The resulting transparency enables your staff in accounts payable to have an up-to-date overview at all times
Legally compliant: EASY Invoice supports the complete process history management
Cost savings: Digital invoice processing means lean processes; always have an eye on deadlines for prospective discounts and possible notice periods.
Location independent: The mobile invoice approval via smartphone or tablet enables maximum flexibility due to verification processes that are independent of time and location
Environmentally friendly: Accounts Payable Automation substitutes paper files and folders
The 5 steps of Accounts Payable Automation
Discover the potential in Accounts Payable Automation (AP Automation)
In Business, compared to traditional paper-based incoming invoices, electronic incoming invoice processing only offers advantages. Let yourself be surprised – once you switch to Accounts Payable Automation, you won't want to be without it. Let's get digital.
Clean structure
Digitise incoming invoice process with the following result: During the implementation the process will be cleanly structured. All digital information from the AP Automation can be viewed at any time by authorised people in the specialist departments. You always have an eye on the history and the further pathway of incoming invoices.
Reduce time
Reduction of the processing times for incoming invoices to a minimum thanks to Accounts Payable Automation. Fully automated posting of invoices is possible.
Practical search
Thanks to the practical full text search in EASY Invoice, you can always find invoices with a click of the mouse. This means you avoid the familiar problem of incorrectly filing invoices.
Simple release
EASY AP Automation uses rule sets to establish approval processes for the digitization of invoices. From the "four-eyes principle" for approval processes above a specific amount to automated notifications. As a result, you reduce time-consuming verification and approval processes to the bare minimum with Accounts Payable Automation software.
No duplicates
Avoid the common problem of multiple entry of invoices. The EASY Invoice solution for electronic incoming invoice processing supports you by comparing the invoice's header data with the data from the connected ERP and account systems.
How will EASY Invoice help me reduce Accounts Payable costs?
You will achieve a significant reduction in costs compared to paper-based invoice processing thanks to a digitised verification and approval process. From the digital workflow, everyone involved immediately sees the status of an invoice, in whose "virtual" hands it currently is and who initiates the next step for approval. Manual searches, sorting & stamping are things of the past.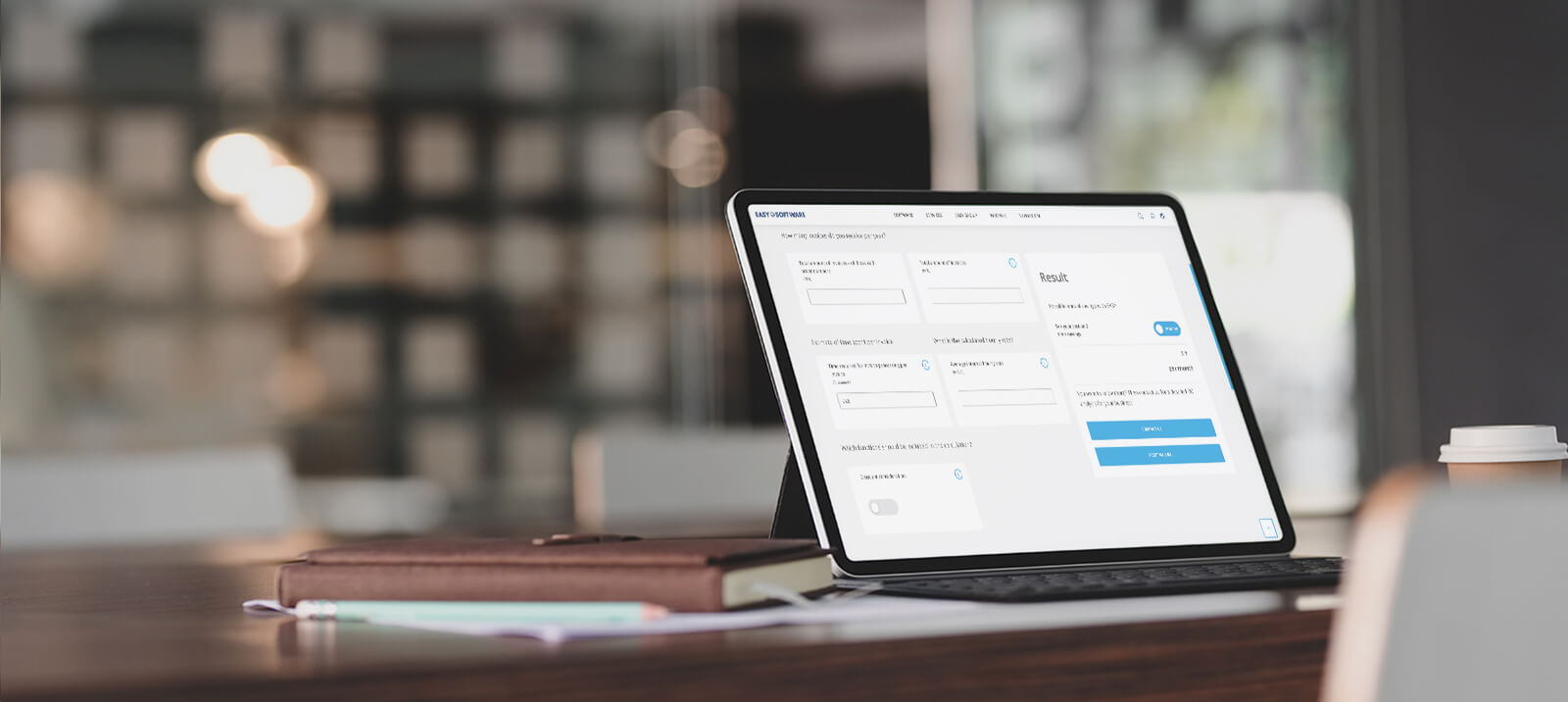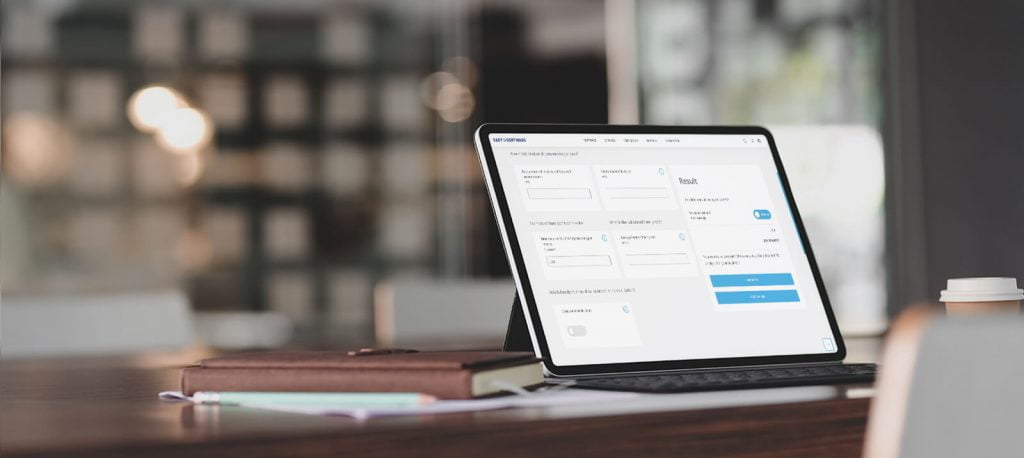 ROI Calculator – check it for yourself
Use our savings calculator for an initial, quick estimate of the financial benefits of our incoming invoice solution. It is worth it!
Frequently Asked Questions about automated invoice processing
With which third-party systems has integration already been achieved?
EASY AP Automation has already been successfully integrated in a variety of backend systems in numerous projects. These include the following systems: Microsoft Dynamics BC (Navision) and BC (Business Central), Sage, Diamant, FOSS, Datev, Oracle Financials, Infor, Infor AS, SAP® and many more. Please contact us if you are looking for a specific interface with your system.
Of course, EASY Invoice also supports contract management, electronic purchase requisition, etc. from the subprocesses of the procurement-to-payment process.
Can I view the history of an invoice that has been with the company for a long time?
Every incoming invoice has a history. This can only be represented on a paper invoice with considerable effort. The EASY system for Accounts Payable Automation, on the other hand, has the option for process history management. This is used to quickly query the status of a received invoice at a given time.
Can I also use the EASY AP Automation System on a smartphone?
Yes, the system can also be used on mobile devices. The system also handles mobile invoice approval. This means that you remain location independent and employees can work regardless of location according to their role.
Is there a training concept for EASY e-invoicing Software?
Due to the intuitive usability of the EASY e-invoice software, users generally need around 30 minutes of training time to be able to use the EASY solution. In addition, EASY SOFTWARE offers standard training courses on the subject of EASY AP Automation. In 2 days, the training covers all relevant topics such as installation, administration, workflow, extraction, etc. You can learn more about this at the EASY Academy.
Accounts Payable
Resources
Discover useful whitepapers, webinar recordings, guides and checklists about accounts payable automation.
In this whitepaper, we show you ways to further reduce the throughput times of incoming invoices in digital incoming invoice management, while at the same time reducing the required workload to a minimum.
In the whitepaper, we show you how to combine this multi-layered conglomerate of upstream and downstream sub-processes into a meaningful whole using EASY P2P ECM – for a smooth, transparent and accelerated purchase-to-pay process.
This guide tells you everything you need to know about digital signatures in corporate use; key facts and legal aspects are summarized compactly.
Hausenberger decided to digitalize the business in order to be better organized than ever. The optimized structures with EASY Archive and DMS are indispensable.
Since 2021, Babymarkt, Europe's largest online shop for baby and children's products, has been digitising and archiving its accounting with EASY SOFTWARE.
With EASY as a digitization partner, Autohaus Goidinger saves valuable minutes in accounting workflows every day.