Seeing through the data jungle
The cable network LIWEST provides private households and companies in Upper Austria and western Lower Austria with television, landline telephony, and high-speed Internet. Strong performance is also called for in contract management. The responsible Legal department relies on the contract management solution EASY Contract.
The contracts which cable network operators such as LIWEST enter are extremely varied. There are countless contracts, for example with television and radio stations which offer their programs through LIWEST's cable network. Then there are service contracts with countless service companies as well as public and private property owners under whose property LIWEST's cables run. But thanks to EASY Contract, LIWEST always has an overview in their document and contract management.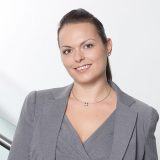 It was important for me to add an electronic file side by side with the paper one, as well as electronic contract management – sort of a double bookkeeping system to make our work more efficient and faster.

Did you know?
The name LIWEST comes from the three largest cities in central Austria: Linz, Wels, and Steyr. The service area covers over 60 cities and communities in central Upper Austria, parts of Salzkammergut, and western Lower Austria.