SSI Schäfer Shop GmbH, one of the leading mail order companies for office equipment in Europe, receives 800 invoices per day. The quantity is a challenge from an accounting point of view. Regardless of whether invoices arrive by mail or e-mail, they must be transferred directly to the SAP ERP system. Cost invoices, which were previously checked manually, required a great deal of time.
EASY has remedied this situation: EASY Contract Management for SAP® Solutions facilitates the administration of different types of contracts at the beginning of the procurement process, while EASY Invoice for SAP® Solutions ensures fully automated processing of all incoming invoices. Contracts that have been concluded, can later be stored in an audit-proof manner in the connected EASY Archive. The solutions provided the international company with transparent processing and shorter processing times – and have been doing so for over ten years now. Since 2007, for example, EASY has been a sought-after partner of the Betzdorf-based company for software adaptations.
Read the whole story in the reference report.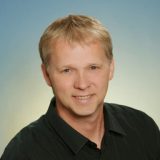 With EASY Invoice Management for SAP Solutions, we process all incoming Invoices uniformly, transparently and completely automatically. This saves time and money, as well as providing our colleagues in Accounting the room for other tasks.
Would you like to know more about our
reference story SSI Schäfer Shop?
These references might also interest you: