Paper is history – efficiency in the processing of invoices
Transparency accelerates.
The Stadtwerke Kufstein (Kufstein Public Utilities) were founded in 1894 as an "urban waterways institute".
The Stadtwerke Kufstein previously used a document management system as a straightforward storage system for all the documents in the company. Maintaining a single archive, rather than several disk drives, was advanced at that time, and the original solution was also sufficient. To fulfil the spirit of the times in terms of transparency and speed, however, it was eventually time to integrate the internal and external processes into electronic workflows. After an exacting analysis of the market, EASY SOFTWARE was found to be the most suitable and flexible solution.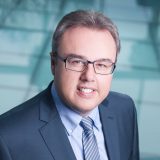 With EASY we are able to increase the customer satisfaction and also due to the shortened processing times the final result.
Do you want to know more about our
reference story Stadtwerke Kufstein?
These references might also interest you: